The 18th of July marks what many South Africans consider a day to celebrate former state president, Dr Nelson Rolihlahla Mandela and his long-lasting legacy.
Mandela Day, as it is known, is a day where South Africans are meant to (according to the Mandela Day website) "celebrate Madiba's legacy in a sustainable way that will bring about enduring change." This year is the most prolific, as it is the year that marks Mandela's centenary. However, not all millennials are singing a tune of celebration.
We spoke to a few them who had this to say, "I won't lie, I'm conflicted when it comes to the whole legacy kaMandela considering i-youth yanamuhla i-state ephila kuso," said 25-year-old Nokwanda Mhlongo.
"uMandela u-celebrated kakhulu," said 22-year old student Anathi Soketje. "It's too much. Yes, we acknowledge izinto azenza futhi siyabonga but it goes back to that topic of abanye abantu being celebrated as well," Soketje continued.
Soketje is not alone in her sentiments regarding Madiba being the only struggle stalwart whose contributions are remembered, as Mhlongo further said, "We have so many other heroes that are under celebrated and under-represented. Mandela did not achieve this on his own. I feel to an extent that the so-called "Mandela legacy" does not tell the entire truth. Siyakhohliswa".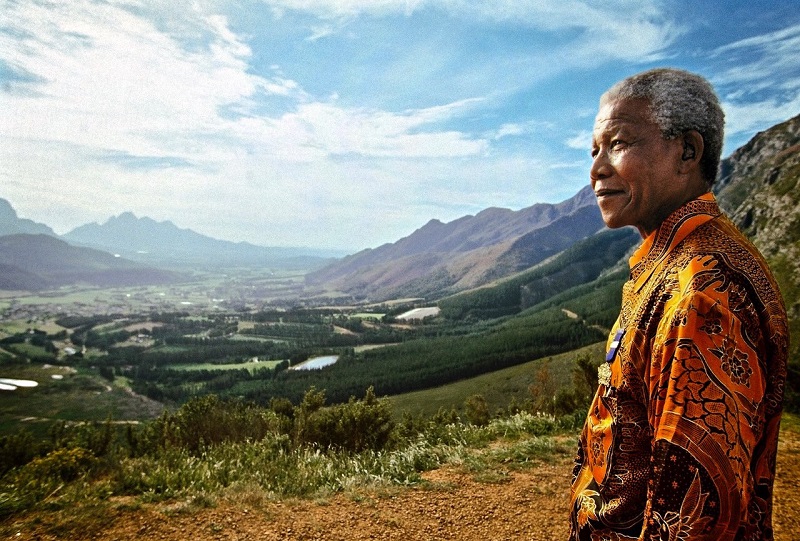 This consensus of opinion, from many young people in South Africa, is based on a number of social issues – with education and unemployment being at the very top of the list. "We were told by Mandela that education is key to the future. However, access to that education is forever a challenge. Even with the recent pronouncement of 'free education' .Once we have used that free education, getting a job is next to impossible, " Mhlongo explained.
Mhlongo is not wrong in expressing frustration with youth unemployment. According to Statistics South Africa (Stats SA) Quarterly Labour Force Survey conducted in the 1st quarter of 2018, youth unemployment stood at 52.4%. This is an increase from 51.1% in the 4th quarter of last year.
"To be honest, I'm not shocked at all that youth unemployment is so high. What I am shocked about is the fact that I am meant to celebrate Mandela Day and forget about all the problems like unemployment that face us as young people. Mandela and his legacy have helped me with very little in life," said University of KwaZulu-Natal honours student, Sandile Khanyile.
When it comes to his good deeds, there are similar views among black millennials; albeit they still maintain that they need enlightenment on his legacy as a whole. "The side of Mandela and his legacy that gives back is good. The work his foundation does and the people it helps is good. However, Mandela himself, ayi, kudlalwa ngathi," said Soketje.
"I am not quite a fan of 'Mandela the hero'," said 21-year old artist Portia Mjaja. "However, when we take into account what Mandela Day is about, I'm for that. Mandela Day is a great initiative about giving back to the community and I am for that. It is something we should always do. I am for that part of his legacy," she explained.
Going to Robben Island as a freedom fighter & coming out as an ass kisser. Selling blacks fake dreams. Fighting against fake black domination. Protecting white stolen wealth. Weak slogans & sacrificing Mama Winnie for his white given powers. https://t.co/YSYfwd8bIi

— Patience (@patience_setati) July 12, 2018
"There is no transparency and truth in Mandela and his legacy. The youth are crying out. We are frustrated. We are poor. We are hopeless as the youth," said Mhlongo.
— Thabisile Ngeleka