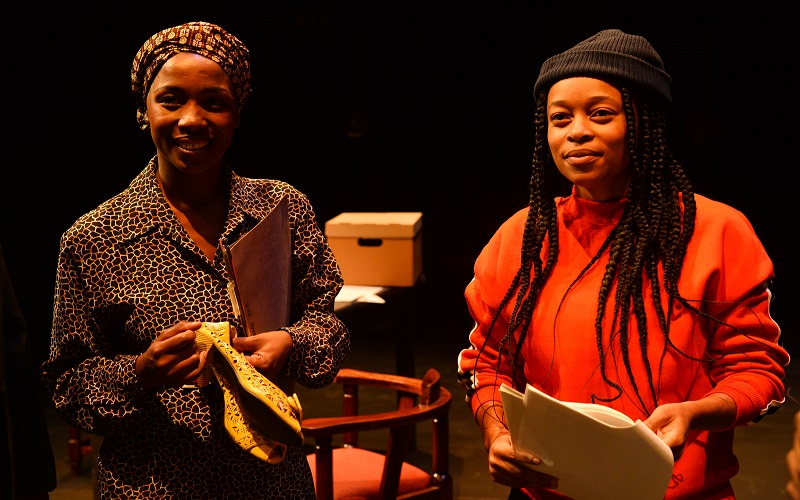 The Market Theatre is producing two distictively creative masterpieces to mark a Continental Season. Frontières written and mentored by Bobby Rodwell is directed by Mmabatho Montsho, and The Fisherman written by Chigozie Obieme is directed by James Ngcobo.
Based on personal testimonies of people from other parts of Africa who have come to South Africa, Frontières paints a picture of why people leave their countries. What impact does this have on their lives; on young people across the continent? How are they received in South Africa?
The production interrogates the 'authenticity of voice', as actors re-tell the personal testimonies collected and told to the writer by migrants from Zimbabwe, the DRC, Cameroon and Somalia.
Frontières is essentially a Pan African perspective on migration and coloniality giving intimate voice to people as individuals, far removed from the images of hundreds of thousands of people, walking, on sea, crossing rivers – the faceless and nameless.
Migrating to neighboring countries happens because of a search for better economic opportunities, peace and security. African economies have recently shown a growth but that has not filtered down to the youth population which leads to high numbers of youth migrants. Frontières looks at how people respond to migration within the continent. It also speaks to the borders, both physical and metaphorical that divide our continent.
Supported by a grant from the Department of Arts & Culture's Incubator Funds, this production will be directed by first-time theatre director Mmabatho Montsho who has created a name for herself as a television actress and film director. She is mentored by visionary theatre veteran Bobby Rodwell, who has a long list of productions under her belt.
The Department of Arts and Culture's Incubator Fund supports a series of programmes designed to boost the level of fresh young talent in the theatre industry and see more local content brought to the stage.
The Fisherman is the Cain and Abel-esque story of a childhood in Nigeria, in the small town of Akure. When their father has to travel to a distant city for work, the brothers take advantage of his absence to skip school and go fishing. At the forbidden nearby river, they meet a madman who persuades the oldest of the boys that he is destined to be killed by one of his siblings.
What happens next is an almost mythic event whose impact – both tragic and redemptive – will transcend the lives and imaginations of the book's characters and readers. Dazzling and viscerally powerful, The Fisherman is adapted from an essential novel about Africa, seen through the prism of one family's destiny.
The season for Frontières is Friday 14 June ending Sunday 7 July 2019. The season for The Fisherman is 14 July – 4 August 2019.