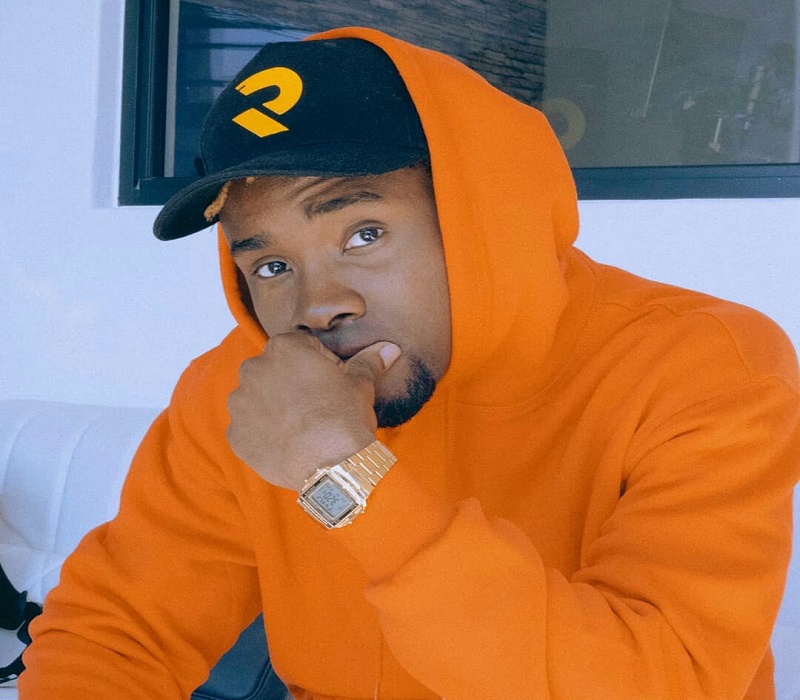 Born in Ikeja (Nigeria) Ikechukwu Chinedu Enoch, better known by his stage name Sliqwiz has become one of the most talked about artists in the Nigerian music industry following his #RoadtoFame award at the BEN TV Awards in 2016.
The 25 year old Microbiology graduate is a gifted Dance-Hall and Afro-Pop musician, a rapper, singer and songwriter. He won the hearts of his fans and several A-list celebrities by bagging the MTN song-star competition with Don Jazzy in 2015.
With 30 000 + views on Youtube in the first month of release for the "Your Love" music video, and his single "Mumu Button" debuting on the In The House With Howie radio show in the USA, Sliqwiz has been dubbed " The Prince of Dance-hall".
Here at the Ngcobo Empire we had a chat with the musician about his music journey, his growth and latest offering.
— Who or what inspired you to get into the music industry?
I've always had a passion for music, I joined the music band in High School which I started off as a drummer in the band. Later on I met a friend who already had some exposure in the professional music scene. I began to enhance my music writing skills and rhymes. I wrote and recorded my first song at the age of 19 which was a hip-hop song and got an impressive remark from both family and friends. This gave me the zeal and encouragement to take things further professionally, earning me award recognition and accolades from the fans and top colleagues in the industry
— You seem to write about love often. Do you often write about your own relationship experiences?
I write about love in most of my songs because it is something I can really relate with. The good and the bad, the fake and true love. I think I had my share of them all. A lot of people out there find it hard to express this so I use my music as a platform for my fans to demonstrate love to their loved ones in ways they couldn't.
— How did the inspiration of your latest single, 'Foreplay' come about? 
Foreplay was just a vibe I had in studio. A few of lyrics on the song were inspired by incidents from past relationships.
— Last year you made the decision to branch out to a bigger and broader audience base by releasing "Your Love" under a South African record label. How has the reception been so far?
South Africa is undeniably the home of hip hop music in Africa at the moment. I decided to target the market here to increase my audience and reach. The reception and growth has been rapid and great so far.
— What is in store for Sliqwiz's fans in 2019? 
I'll be dominating the whole African music scene with my sound and unreleased projects. I have an EP and a couple of videos dropping this year!
Follow @Sliqwiz on Twitter and Instagram; SliqwizFanz on Facebook. For bookings: info@rockitmusicworldwide.com
— thule@ngcoboempire.co.za