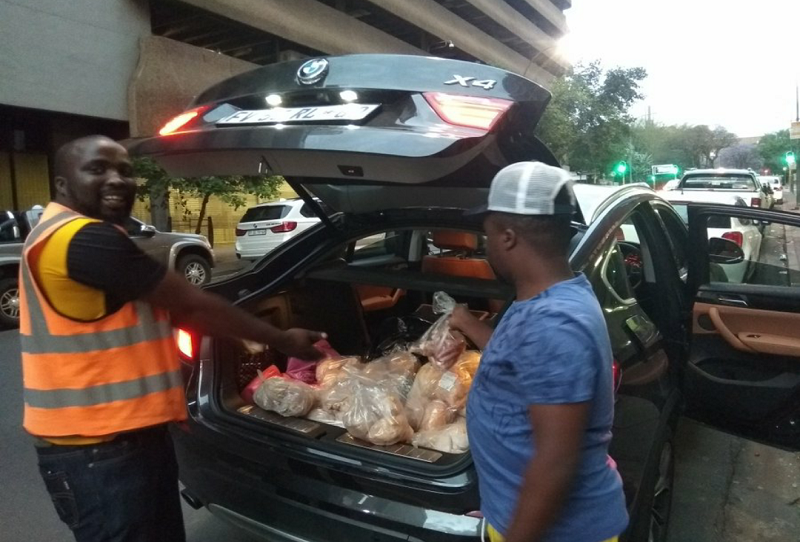 The collective sound of chickens clucking in the morning might be an irritation to many, but for businessman Lekau Sehoana, it is the sound of another profitable day in business.
Based in the town of Dennilton at Sekhukhune District in Limpopo, Sehoana, who is affectionately known as 'babes we live chicken' runs EGGSEH; a fully operational poultry farming and distribution business.
According to a report released by Business Insider South Africa, South Africans consume roughly 28 million chickens a week. That's round about half a bird per person, per week, spanning through 52 weeks a year. Doing the maths, that adds up to roughly 26 full birds per person annually, making chicken South Africa's most popular animal protein. What this indicates is that businessmen like Sehoana are in a very profitable industry.
A Limpopo native, Sehoana was immersed in poultry farming from a young age. He recalls his grandfather always having a brood of chickens. It was through this experience that he learnt the technical aspects of breeding chickens and got a glimpse into the ins and outs of running a poultry farm. Even though he had the knowledge and skills, he did not choose it as a career until later on in life.
"Poultry farming to me was a lifestyle. We could slaughter and get eggs whenever we wanted".
After a few failed business ventures, Sehoana stumbled upon an article about poultry on social media and thereafter decided to return to his roots. He was very confident that this business venture would not fail as it was almost second nature to him.
"I knew I wouldn't fail raising chickens. I raised, kept and fed them my entire childhood", he said.
Having had his hands in business before, he started doing research on the commercial side of poultry as well as its hiccups; one of which was acquiring funding for such a business. A realist at heart, Sehoana knew it would be difficult to fund such an idea because people generally want to see something tangible from the onset. Knowing very well that he did not have the land, the contracts or anything of the sorts, he first had to finish the Civil Engineering degree he was in the middle of doing, then get a job and invest the money into his idea.
It was after this work that he established EGGSEH in 2016 and officially registered it in 2017 under his umbrella company Indie Brands which he aims to use in order to establish more businesses and products under its name in the future.
At this stage EGGSEH mass produces and sells live chickens, ready for consumption chickens, and eggs. Even though this business requires one to be hands on, Sehoana does manage to stay on the business-end of things while his employees handle the production side – a move that has enabled him to invest more time towards tackling obstacles that come with Distribution.
"If I could get access to a Distribution network, I will be able to get my products to a wider [market] across the country", said Sehoana.
In the near future Sehoana aims to turn EGGSEH into one of the largest producers and distributors of chickens & eggs in the (Southern African Development Community) SADC Region over the next ten years. For orders and enquiries, get in touch with him via SMS or call: +27 81 393 2642
~ Thabisile Ngeleka