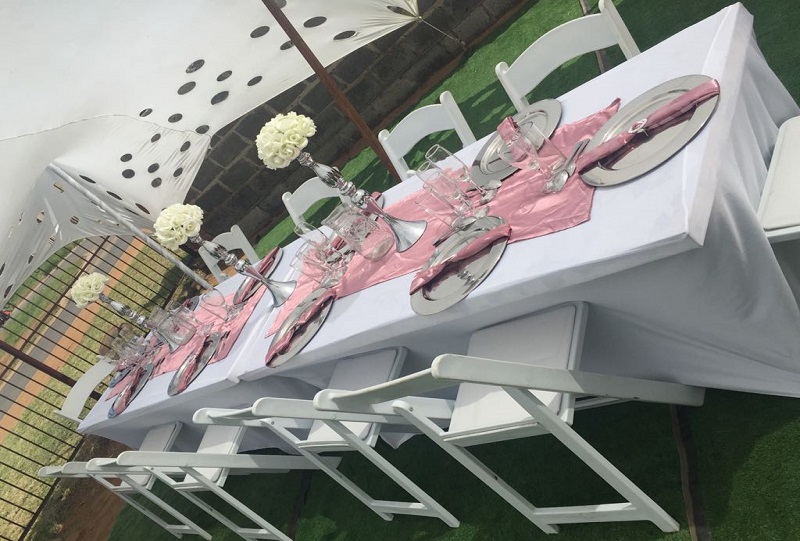 Empowering young girls to be entrepreneurs is important in a country like South Africa where our formal economy cannot soak up the current amount of accessible labour. No longer should entrepreneurship be a means to an end, it should become a career aspiration that young children, and girls in particular, dream of.
Two girls who are feeding their aspirations are S-Glam Food, Events and Décor business owners, Sinothando Simelane (19) and Samkelisiwe Khambule (21).
The pair grew up together in eMbali, Pietermaritzburg and have been friends for more than 15 years. We spoke with them about the inspiration behind their business, the obstacles they've encountered along the way, and the challenges that black women continue to face in the corporate world.
Specialising in managing a wide range of event types, large and small, S-Glam is a brand that is ready to conquer the events planning industry. From kiddie's birthday parties to traditional events and weddings, the company aims to turn a clients' dream event into a memorable occasion.
The idea to start S-Glam came when one of their friends was organising a baby shower. Khambule, being a whiz in the kitchen, insisted on helping with the food and later they decided to turn the idea into a business opportunity. Without wasting any time, the two ladies took the first step, which was creating a logo as well as business cards.
"We were so determined, we didn't want the opportunity to slip through our hands." 
With determination also came doubts. The pair says that what they were afraid of the most was rejection; more so because they are still very young and new to the business. In addition to that, they also didn't have the necessary equipment. The young entrepreneurs took a leap of faith and utilised money from their own pockets to buy equipment and decor material. By so doing, they ran the risk of not making any profit in first few months.
These were not the only obstacles that Simelane and Khambule faced as some clients would make demands that were out of their financial budget. Realising that they needed a solution, they decided that clients should pay a deposit of 50-70% of the package amount. This is one of the solutions that helped alleviate their financial burden whilst ensuring that cleints' needs are met. The business partners also agree that these hurdles have contributed in improving their problem-solving skills and their attitude towards entrepreneurship.
Talking about black women in business, both admitted that it is still difficult for young black women to make it into the corporate world.
"We live in a very gendered society, a patriarchal community where women are not given a chance to be part of the economic world. We can't get funding because we are women," they say.
Khambule further states that women are underestimated because it is still believed that men are the superior gender. She says that when they arrive at the events for work, they are always asked how do they manage some of the labour because they are young women.
"Women should know and believe that we are much stronger than men and a determined woman is a dangerous woman," she adds.
For booking or enquiries, visit their facebook page: S_Glam Food, Events and Décor or call +27 76 290 7112 for more information.
~ Thabile Shange