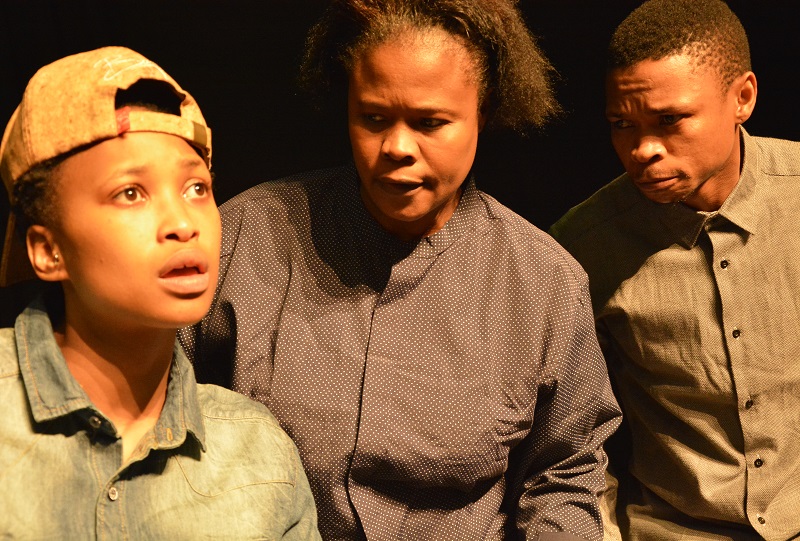 "It is vital that we laugh. If we didn't, we'd curl up in a ball of acid and die of bitterness," says South African comedian, John Vlismas. A sentiment shared by many citizens – even through the hard times – South Africans always find a way to add some humour to our political landscape, social issues and everyday life.
Zakes Mda's You Fool How Can the Sky Fall was first staged a year after the first democratic elections in South Africa. This play takes a satirical approach to political challenges that face a new democracy. It looks at corruption in government, pretentious self-important cabinet ministers and a democracy that degenerates into dictatorship in a fictitious African country.
It is described as "a cutting political satire on the antics of a post-revolutionary government that is intentionally close to home … full of sly reference to the new elite and their round table manners." (Sunday Times, 5 February 1995)
You Fool How Can the Sky Fall is a nightmarish fantasy, set in a fictional African country somewhere in a dark cell where the omnipotence of Big Brother looms large, menacingly and ever so treacherously. It appears that despite their imprisonment the courtier of Ministers accompanying their President, also referred to as The Wise One, The Chosen, remain loyal at all cost.
At various intervals each member is haunted by the anticipation of being called to the torture chamber, where they are subjected to the worse torture methods imaginable and where confessions are drawn from them, real or imagined.
While satirical in its approach, the production shows the absurdist nature of a gang of politicians who are to serve time, as it were, for their misdeeds; that of corruption, greed, hypocrisy and the betrayal of the general populace that voted them into power.
You Fool How Can the Sky Fall will inspire audiences to reflect on the current state of South African politics. The production is a masterpiece with a power-starring cast featuring Nthati Moshesh, Linda Sokhulu, Zola Nombona, Moliehi Makobane, Molefi Monaise, Pulane Sekepe and Zenzo Ngqobe.
Zakes Mda is a multi award-winning playwright, novelist, painter, music composer and filmmaker. He has worked as a professor of literature at the National University of Lesotho, as a research fellow at Yale University, as well as a visiting professor at the University of Vermont and Witwatersrand. He is currently a Professor of Creative Writing at Ohio University.
You Fool How can the Sky Fall is directed by James Ngcobo and will run at the Market Theatre from Friday 28 September to Sunday 28 October 2018. For more information or to make block bookings, you may contact Anthony Ezeoke on 011 832 1641.
Photos supplied by Lusanda Zokufa, Senior Publicist at the Market Theatre