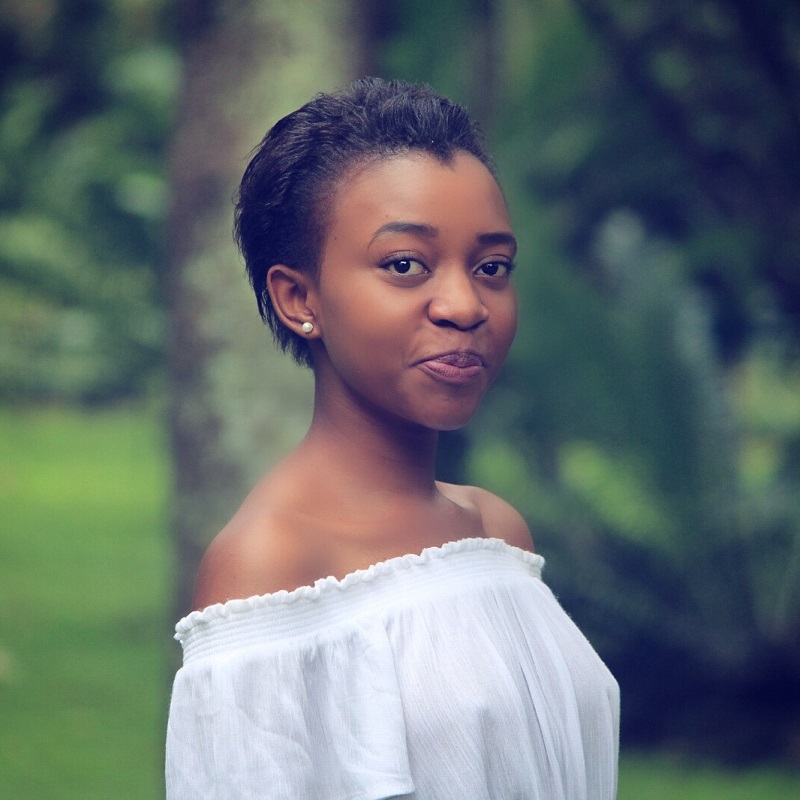 A "Pastor's daughter" all the way down from Amanzimtoti, who is a final year Graphic Design student at the Durban University of Technology, is on a path to find her own style that will set her apart from the rest. She is exploring her work through a variety of digital illustrations and often challenges her imagination to dig deeper in pursuit of her true hallmark.
Khwezi Masinga is her name. She is 20 years of age and the eldest of three children in her family. Both her parents are the Founders and Pastors of a church called Abundant Life Fellowship Centre International. It is no surprise then that she regards church as her 'life'. When talking to Khwezi, you immediately sense that she is genuinely a believer in God, a very happy soul, free spirited and compassionate.
"Socially I don't really go out as much as people my age would. I think that has a lot to do with the people I associate myself with. My circle is small and I prefer it that way," she said.
As an evolving designer, Khwezi told us that she went from just illustrating people and having no intention at all, to being more conceptual and deliberate with her work; a trait which almost every other Creative strives on!
"Recently I was working on a series where I tapped into my spirituality. I used my drawing skill to express myself as a woman of faith. While my content may be a bit too subjective, I believe I was able to reach my intended audience."
Before making the conscious decision of taking up Graphic Design as a career, the flexible artist started from spontaneously entering a lot of drawing and colouring competitions in primary school. Winning on numerous times motivated her to forge ahead and steadily, the love and interest for Art grew inside her. By the time Khwezi got to high school where she had to choose main subjects, she already knew that Art would be part of the package.
During the year 2013 she entered a Woolworths Design competition and made it to the final regional rounds. At that contest she eventually came out 2nd best and then reflected on that experience as the Almighty's way of giving her a taste of the opportunities that lay ahead.
"From a very a young age, I have always been a lover of art and design. I think from the moment I first held a pencil; I knew that art would be something which I intend to do for the rest of my life." 
Over the past two years, she has been freelancing in doing posters, business cards, invitations, and other graphics related staff for many people. That move has led Khwezi into the process of planning to form and register her company soon.
"I want to specialise in creating design work for people but because there are a lot of design companies already, mine will have a twist to it. It will have a merchandise division where I sell Christian-inspired products such as scripture diaries, water bottles, personalised mugs and so on. My type of craft (aesthetic & feel) will be the main differentiating factor," she explained.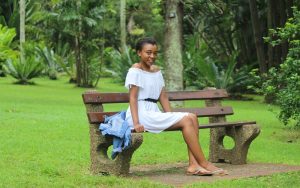 We wrapped up our chat with Khwezi by asking her what message she wishes to give to fellow Creatives in the industry and she said that Art in its many forms is a beautiful world and industry to be a part of.
She is fascinated by the power that Artists possess to add colour in the world through their creativity.
"If you are an aspirant artist and probably doubting this Art thing of yours, I say go for it because there's endless opportunities that await you. Staying true to who you are and what you are passionate about is the most important thing. When I observe artists out here, I find that many of our generation are becoming 'photo-copies' of the individuals they consider as role models or look up to.
"Authenticity and being real to the core will create opportunities made just for you. Knowing, understanding and being content with the fact that not everyone will love or accept what you do has kept me going. Lastly, make mistakes! It's okay….. but make sure you learn from them and never give up," she said.
To witness some of Khwezi's exceptional work, visit her IG page: @khwezimasinga or reach out to her through Facebook. She is simply Khwezi Masinga on that platform.