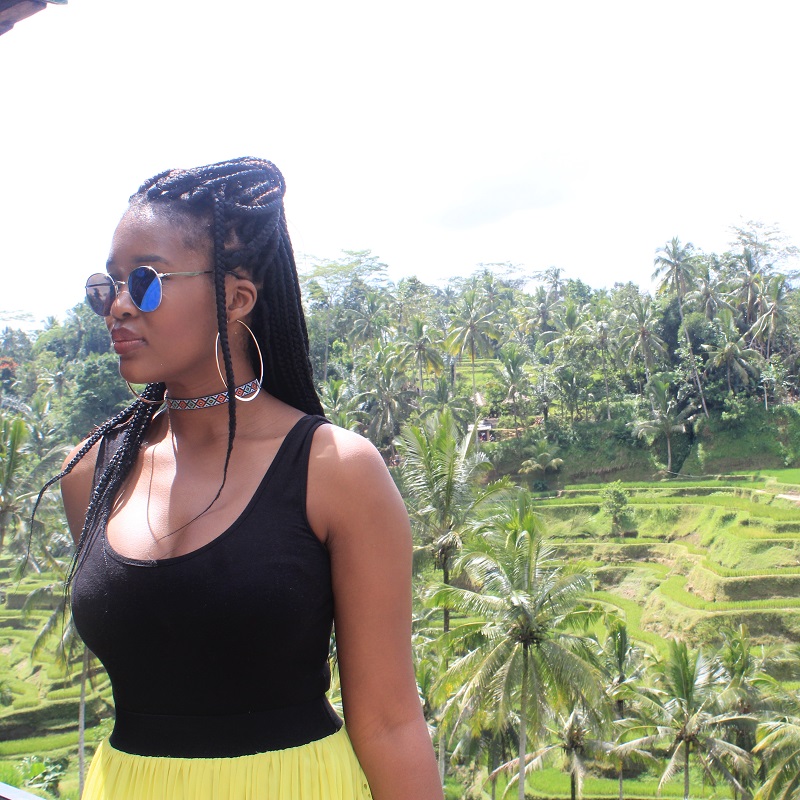 One of the most dangerous things we often do to ourselves is ignore whatever makes us come alive; our natural passions. In actual fact, ignoring whatever fuels our souls is no different to the tragic act of committing slow suicide.
A cosmopolitan lady who goes by the name Slindokuhle, also a staunch advocate of Pan Africanism, has made the pivotal decision to no longer ignore what her soul has been longing for. After much deliberation on her part, she's recently formed an Arts company called "Okuhlekodwa" with the purpose of trying to make art accessible to the masses and not just a snooty activity for the elite.
The dazzling Slindokuhle was born in Swaziland to a Zulu South African father and Swazi Mother. She grew up and spent most of her life here in South Africa, which is the reason why she considers Mzansi as her home – rightfully so.
"I am blessed to stretch out into some parts of Africa. I truly do resonate as a diverse African."
She studied BA Corporate Communication at the University of Johannesburg but did inform us that her true passion was with art & design. Due to unforeseen circumstances and social conditioning, the situation at that time got in her way of pursuing Arts from the onset.
None the less, Slindokuhle is grateful for her Qualification because it has made her the person whom she is today and also taken her to places like Congo where she practiced what she studied for, academically, and even learned to speak French fluently.
"Art is what makes us who we are in Africa. I don't understand why we have to treat it as an unattainable subject or way of life. I want people to understand that art is enjoyable, a legitimate career and a worthwhile collection; worthy of profitable investment," she said.
Lately, Slindokuhle has been hosting a Monthly Pop-Up Event which she regards as an opportunity for those that love art or any ordinary people to absorb the following:
— To paint while enjoying good food, champagne and good company; and meet new likeminded people.
— Support the skilled underprivileged artists by purchasing their art work that will be displayed at the event.
— Appreciate the craft and purpose of art in everyday society.
Growing up as the only girl in her family she got used to watching her younger brothers draw cartoons, and she so desperately wanted to be as skilled as they were. "I would put my barb dolls aside for a minute and try to emulate them as best as I could. Then I kind of got better and took up art as a subject in my senior years of high school. I would sit for hours at break time and in my room, just to draw and design stuff," she explained.
As the founder of Okuhlekodwa Art, Slindokuhle wants to reconcile with her innate passion for arts & creativity, and through that process – do away with the negative social conditioning which dictates that she would not make anything worthwhile of herself with Art.
"Ultimately I want to create a platform for underprivileged South African artists to realise that they can create a career and profitable entrepreneurial path with Art. Why should success and profitability only be reserved for that famous Dutch Artist?"
I organise bespoke private paint and sip parties 🎨 Book yours today hello@okuhlekodwa.com 😙🍸 pic.twitter.com/VZCiAYp91W

— Silindokuhle (@La_Ngcobo) March 7, 2018
Check her out on IG: @silindokuhle_n is her personal account and @okuhlekodwa_art is her business page.
Photos supplied by: Lwazi Mashiye