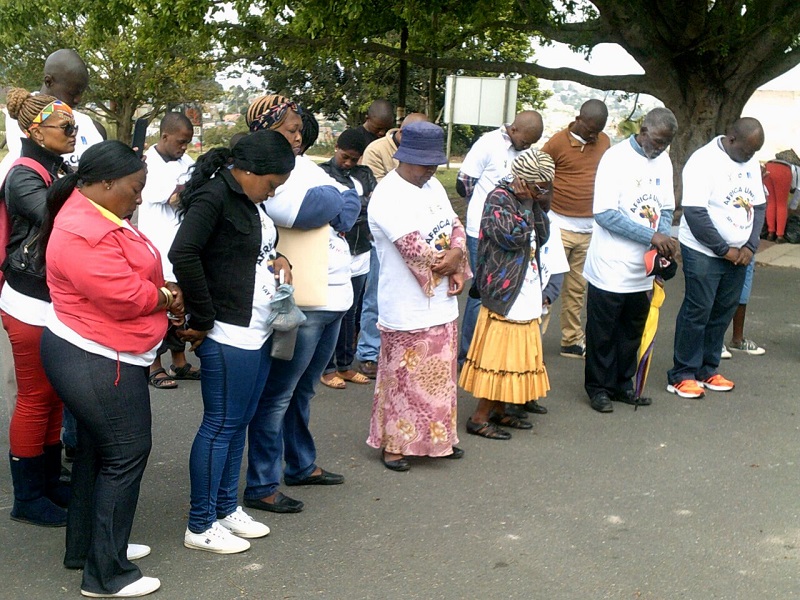 IMpumalanga Cerion Foundation is an NPO registered under the South African Government, specifically the Department of Social Development. The foundation was formed in 2014 and is based in Hammarsdale, in the province of KwaZulu.
This community-driven organisation aims to fight the battle against social ills and is focused on social empowerment through educational, recreational, motivational and entertainment programs. ICF does this through individual, as well as collaborative work with other organisations that share a similar vision.
One of the many ways in which the foundation seeks to uplift and make the community of Hammarsdale a better place is by running the #KeepAgirlAtSchool campaign which donates sanitary towels to underprivileged girls.
Brian Gwamanda, who is the chairperson of ICF, said it is very simple to become a member. The most important attribute is a desire to help your community and make a change.
"ICF membership is open to all and it's free. You can contact us via our Facebook page, Email or WhatsApp and we can send you the membership form and the constitution of the organisation," said Gwamanda.
With so many organisations founded on the basis of combating socio economic issues, funding is always a setback and ICF is no different. Much of the services rendered require a budget and equipment; a lack, thereof, stagnates growth. Despite the foundation's need for adequate funds, resources and office space, Gwamanda is determined to continue giving back.
"We have done big things for the public and we are heading forward with more. We held our first annual business seminar at Elangeni FET College (Mpumalanga campus) on the 27th of October in partnership with eThekwini Municipality, Elangeni College and TNB solutions. With or without funds, we are going ahead," he said.
Gwamanda also added that the "Silwa Nenhlanzeko Project" (which focuses on hygiene and safety of the community) has been a huge success. Young and old come together to keep the community litter and hazard free.
In a bid to keep the spirit of giving alive, the foundation is currently running an 'Adopt ICF Programme'. This campaign is designed for people who also have a vision to run their own organisations in their communities but do not know where to start. ICF will serve as a guide by making all the programmes they run known and available to those who need them in their respective organisations.
The organisation welcomes volunteers as well as donations in the form of money or goods. Donors may contact the organisation on icerionf@gmail.com or inbox them through their Facebook page.
Facebook Page: IMpumalanga Cerion foundation
Mobile Number: Brian Gwamanda +27 74 865 1736