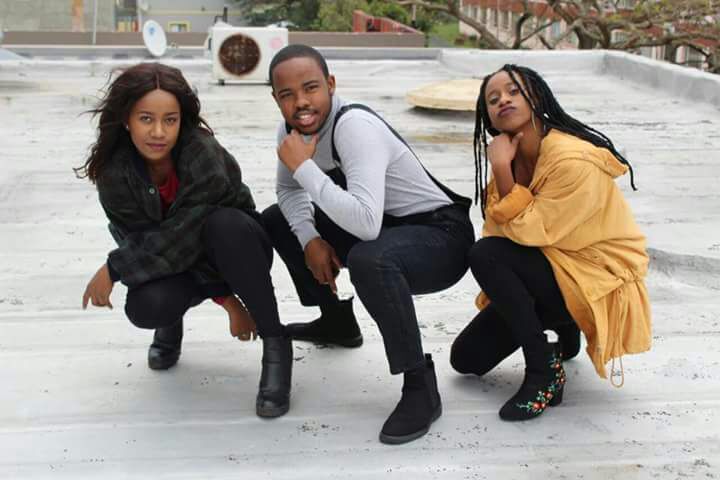 Radio DJ, Sivuyile "Smashbrace" Majikijela is one of the voices behind Radio DUT's music show "Hip Hop AfterDark" which airs on weekdays, 7pm to 9pm.
The East London born music enthusiast co-hosts the show with Siya "Fun raiser" Msibi, whom she met at the station. "When the idea of introducing a new show came about, I knew he was the perfect person to work with. We did not only click but our personalities gel perfectly well for the show we do together," she said.
Having been raised in a home where radio was a part of her everyday entertainment, infotainment and edutainment, Majikijela said that she fell in love and knew that this is the career path she would later choose.
"My love for radio grew on my first year at the university when I had it as a module in my course," she says. 
Although Majikijela only started radio earlier this year, through the auditions that were held at the DUT city campus in February, she did not make her radio debut with her current show. At the beginning of her career she co-hosted the AM to PM show which was an office connection show. She describes it as "laid back" – when compared to the show she is doing now – with educational elements to it.
When we asked Sivu about the overall reception by the Radio DUT listeners, she said: "I have been welcomed very positively by the listeners and social media helped make everything easier because I reached out to my online friends and asked them to listen to my show".
Majikijela further explained that one of the greatest challenges has been balancing her academic work with her career because the latter requires her to be active in social settings, interacting with her listeners.
"I'm always humble because I know that I'm not better than anybody but wise enough to know that I'm different from the rest and that is why I chose radio", she added.
Apart from radio, Majikijela is also working with the Durban Youth Entertainment but she says that she will never give up her radio dream and plans to grow in this field.
Catch Sivuyile and Siya every Monday to Friday from 7pm – 9pm on radiodut.co.za  or interact with her on her personal social media accounts: Instagram | Twitter | Facebook