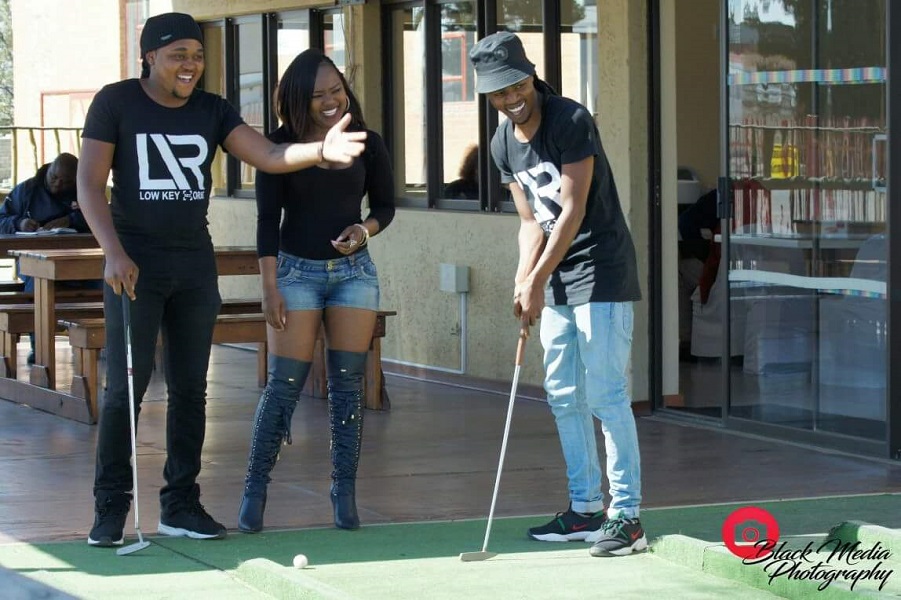 South Africa is known as one the biggest producers and consumers of House Music and this is one genre that gets almost everybody moving, even if it means moving your big toe.
A group that envisions being mentioned among House Music greats (i.e Black Motion, Revolution and Vetkuk vs Mahoota) is 2point1 Music. This duo, which is from Welkom in the Free State Province, consists of friends Tankiso "Priga" Baloyi and Moeketsi "Sheke" Rathebe.
According to 2point1, established in 2012, Sheke used to play drums at his church before he became a DJ and Priga used to mix songs at home, using a DJ mixing software. "We made our first song called ''Senya'' that became a hit in a few provinces like North-West, Gauteng but it was more popular here in the Free State and we never looked back," they said.
The dynamic duo highlighted that their music is all about the groove – with a bit of urban music which is decorated by drums, musical keys and vocals. They call it a "township vibe". They further explained that through their music, they seek to tell the untold stories of their hometown and even though their music sounds similar at times, they try by all means to be original.
The duo is obviously doing something right as they have recently been signed to Low Key Records SA, a company owned by Prince Kaybee. "We look up to Prince Kaybee because he is the true meaning that dreams do come true only if you believe and have faith in God," they added.
Having been unsigned artists for approximately 5 years, 2point1 says they know the difficulties young and talented artists go though. Therefore, one of their goals is to own an academy where they assist such artists, especially those living in disadvantaged areas.
Another goal they shared is that of working with a number of musicians, both locally and internationally and being recognised as one of the best duos the South African music industry has seen. "We want to get all possible nominations and awards and to take our Low Key Records as far as possible," they said.
So far, the duo is working with Dj Tira and Naak Musiq on a single which is said to be included in the Afro Summer Compilation.
Productive week indeed pic.twitter.com/xaJlCbSv0T

— 2point1music (@2point1music) July 19, 2017
For more info send an email to 2point1music@gmail.com or call them on +27 73 925 1664