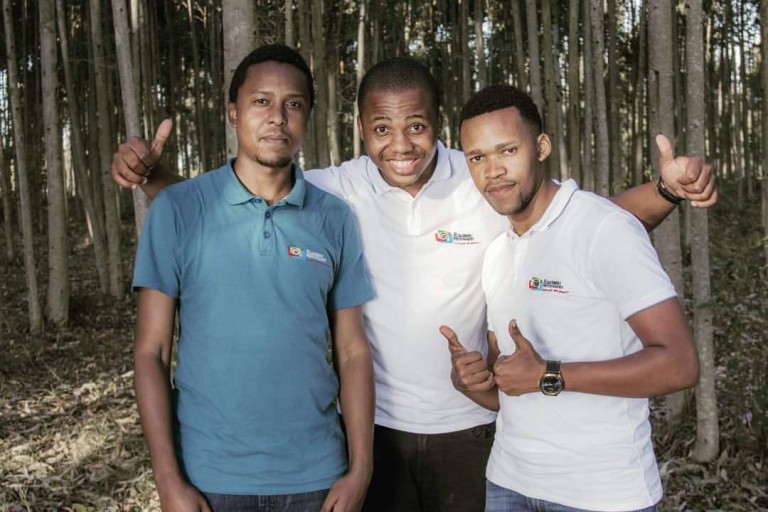 While the argument of whether photography is an art or a science is an on-going one, founder of Ezasembo Photography, says that the most important thing for them, is being there to capture beautiful, meaningful moments.
Ezasembo is a black-owned company that was established by Mhleli Sisanda Mkhize, in Hammarsdale, west of Durban, Kwa-Zulu Natal. This company, which has been fully functional since 2012, specializes in events photography; from both the Corporate and Community sector.
Mkhize, who is also a journalist, said that the idea of Ezasembo Photography was fueled by the low unemployment rate among graduates in South Africa. So along with his crew members, they formulated a way to contribute in tackling this issue head-on.
"We would love to see the youth acknowledging their talents and actually using them to make a living," Mkhize said.
This young entrepreneur's love for photography started at a very young age. But it wasn't until he started using his cellphone to capture memorable moments (and actually getting paid for it) that he realised he can make it a business. "I got to work with professionals and they gave me plenty lessons as to how things are done" he added.
Receiving exposure, in the form of media coverage, is what Mkhize believes has assisted immensely in growing his business. "We have been fortunate enough to have been covered by the media a couple of times from both Print and Broadcast with regards to our work", he said.
This growth has led to the company rendering its services throughout major cities in KZN and Gauteng, but their goal is to provide services to the African continent at large.
Mkhize told us that at the moment, he can safely say his business is emerging in the African continent as they have had the privilege of doing supreme events in Nigeria and Swaziland. People really admire and appreciate the work of Ezasembo Photography and numbers do not lie, because they are currently sitting at over 20 weddings (for the first half of this year) and 150 events since the company's inception.
During the early stages of the business, it was difficult for Mkhize to get to events that were out of his region. He says that he was fortunate to have friends who'd allow him to hire their cars. He also recalls having to hire equipment because it was too expensive to buy.
Mkhize went on to say that the support they are getting is overwhelming; especially in KZN which is proving to be the most supportive province of them all and the young man is extremely grateful for the confidence shown in his services.
He further explained that he is working with University graduates who are unemployed and have secured an internship with Ezasembo Photography. Being able to give this opportunity to other students is what he says inspires him to continue in the midst of difficulties.
For bookings, email: info@ezasembophotography.co.za or call +27 (64) 219 2644 and to see more of their work, visit the website: www.ezasembophotography.co.za or find them on their Facebook page: Ezasembo Photography.