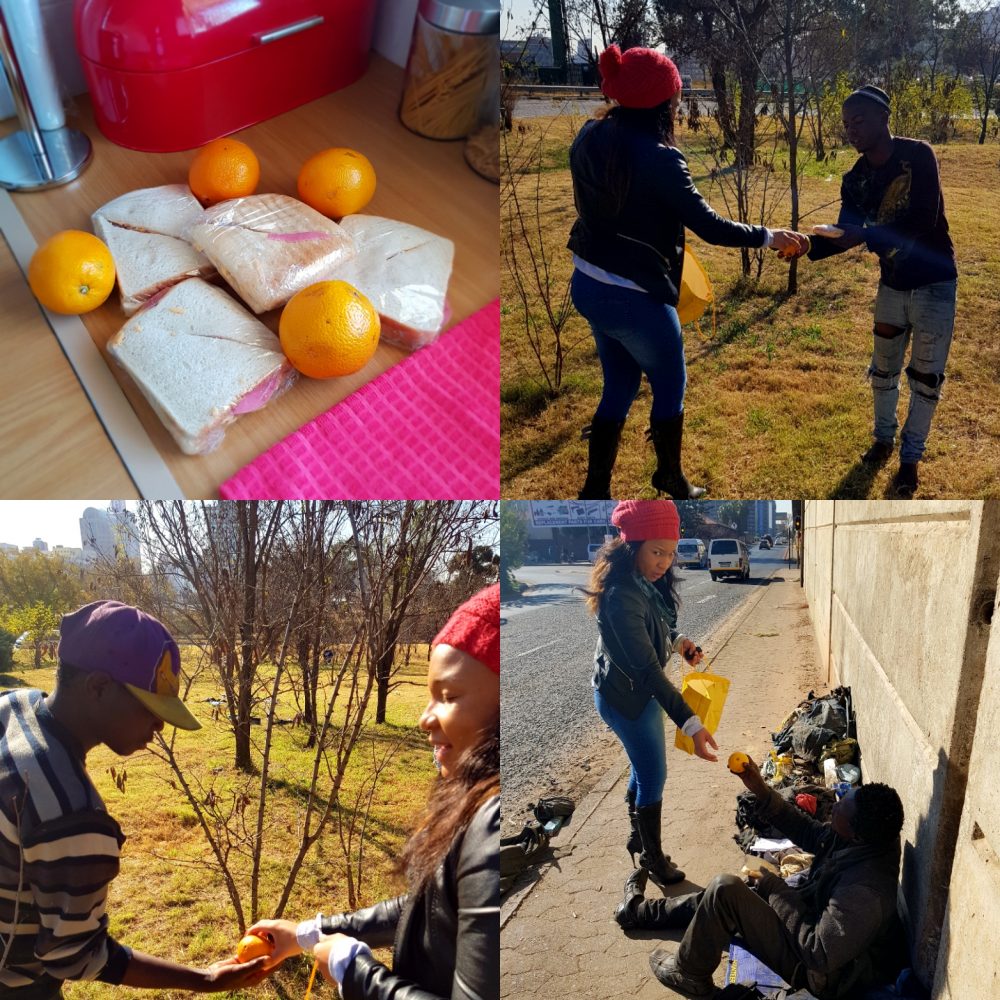 Everyone believes they are good until they are challenged. These are the words of Kamohelo Moeti, a 20 year old selfless individual from Aliwali North in the Eastern Cape.
Kamohelo, who started the "Sandwich Friday Challenge" says his aspiration in life is to be great.
It was a month ago when this initiative started and what inspired the gesture, were moments when he had to throw away bread because it had become stale and couldn't be eaten anymore.
"Being in Johannesburg also had an impact because you don't see all the poverty and everything that comes with being homeless like you do here back home", he says.
Because he lives by the philosophy "no one has ever become poor by giving", Kamohelo took it upon himself to never throw food away and instead, start this initiative which has gained a great amount of momentum on social media since its inception.
He explained that this is more of a campaign and it is open to anyone who is inspired to give and change the lives of others.
In light of this, Kamohelo says he loves how the public is receiving this challenge and how supportive everyone has been. He describes the feeling as overwhelming and says it inspires him to go further and do more. For him, the goal is to ignite the spirit of giving in this generation and in turn, change lives.
The Sandwich Friday Challenge feeds about 50 homeless people each week, and Kamohelo believes that the numbers could grow to thousands if he could get everyone to participate and see the good in this initiative because it is not about him but about those in need.
He went on to say that there have not been any challenges thus far, because the public has given the initiative a warm reception. When he personally challenges people (by tagging them on social media) they respond positively.
#SandwichFridayChallenge … Not a morning person but i woke up early to prep-up these. Gave all of them away and i feel great! pic.twitter.com/Ir7gKECamH

— Me ? (@HulieMalie) June 2, 2017
Because the campaign is still in its fetal stage, Kamohelo urges more and more people to partake and spread the word on their own social media accounts.
To be a part of this wonderful initiative, all you have to do is make a sandwich on any given Friday and give it to the first homeless person you see. Kamohelo also requests your support in donating any products and/or services that will be effective in growing this initiative.
Contact SandwichFridaySA@gmail.com for more information or you can follow the discussion on social media using the hashtag #SandwichFridayChallenge