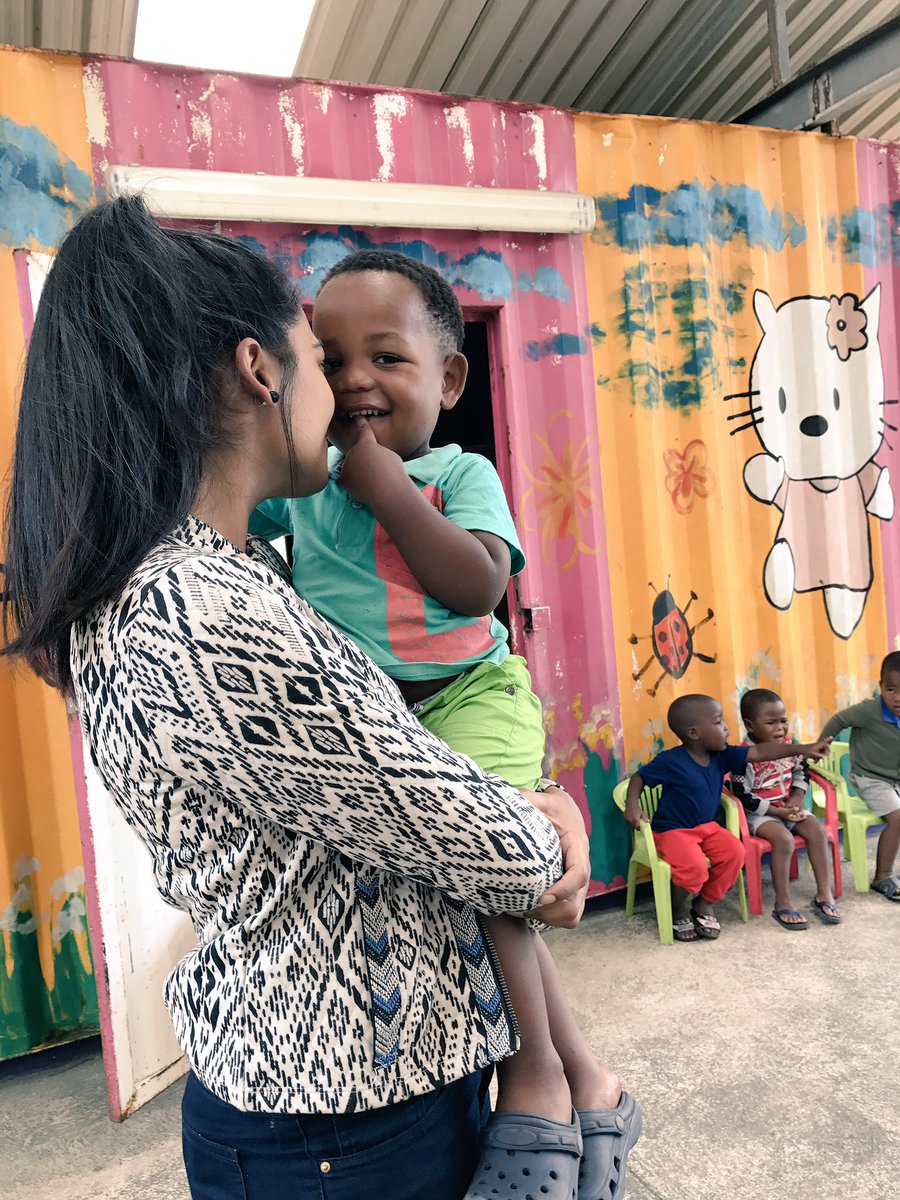 You may have heard the quote, "Giving is not just about making a donation, it is about making a difference". A true testament to this, is the 21 year old, Lisanne Lazarus.
This final year broadcast student, is also the current Miss Mamelodi Sundowns in KwaZulu Natal and the national second princess.
Unlike most beauty pageant queens, Lisanne only started modeling at the age of 16. She says that for many years she'd watch the Miss South Africa finale, and knew she wanted to be on that stage one day, but she was more of a tomboy at the time and so she would tend to brush off that idea.
"When I was in high school I witnessed charity on a large scale and I think I understood more what it meant to create change and Ubuntu in South Africa and I found that pageants and modeling create an amazing platform for charity work on a large scale and that's what got me so intrigued."
Even though it was very difficult to juggle both school and modeling, Lisanne knew she had to maintain good grades. She made no room for mediocrity and always endeavored to be better than who she was each day. "Time scheduling was incredibly important because I had to make sure I gave equal attention to all aspects of my life  and I pushed myself to go on and do better and give my best at everything my hands touched" she added.
Lisanne believes that her charity lies in the center of her heart, the Lindokuhle Creche, which  is a safe haven and creche for the less fortunate at an informal settlement in Isipingo Beach, south of Durban in KZN.
What motivated the idea was the tragic passing of a little boy named Lindo, due to a shack fire in the area. The little boy had been locked inside his home, whilst his parents went out to seek employment, as they had nobody to take care of him.
The creche, which operates as an NPO, focuses on keeping the children in the community safe and in the same breath, creating an opportunity for parents to seek employment with a peace of mind.
What started out with just a few kids, is now an oasis which caters for 40 children, aged three months to five years. Not only are the caregivers trained, they also prepare the kids academically for grade R. As a result of this, many of the kids at Lindokuhle enter school and excel – which is something that Lisanne says she is proud to have played a part in.
Grateful for her life-teachings, Lisanne says that she owes it all to her mother for being her pillar and driving force. "My mom has a heart of gold that beats for the less fortunate and whoever else she can help. I was exposed to this from an early age and she taught me the principle of giving and helping those who are less fortunate than us. My heart is for my community and for the growth of our communities' children and the youth" she added.
The challenges that the Lindokuhle Creche comes across are mostly funding and resources. Lisanne says that they are still looking to expand, as kids are now being turned away due to limited space. All of this, however, would require a budget and sponsors to facilitate. At the moment, most of the resources are being personally sourced.
It's not always about you. It's about them ??❤️ pic.twitter.com/aOfv7AVJqR

— Lisanne Lazarus (@LisanneLazarus) May 11, 2017
For more information, or to make donations:
Twitter: @LisanneLazarus
Facebook: Lisanne Lazarus
Email: lisannelazarus@gmail.com