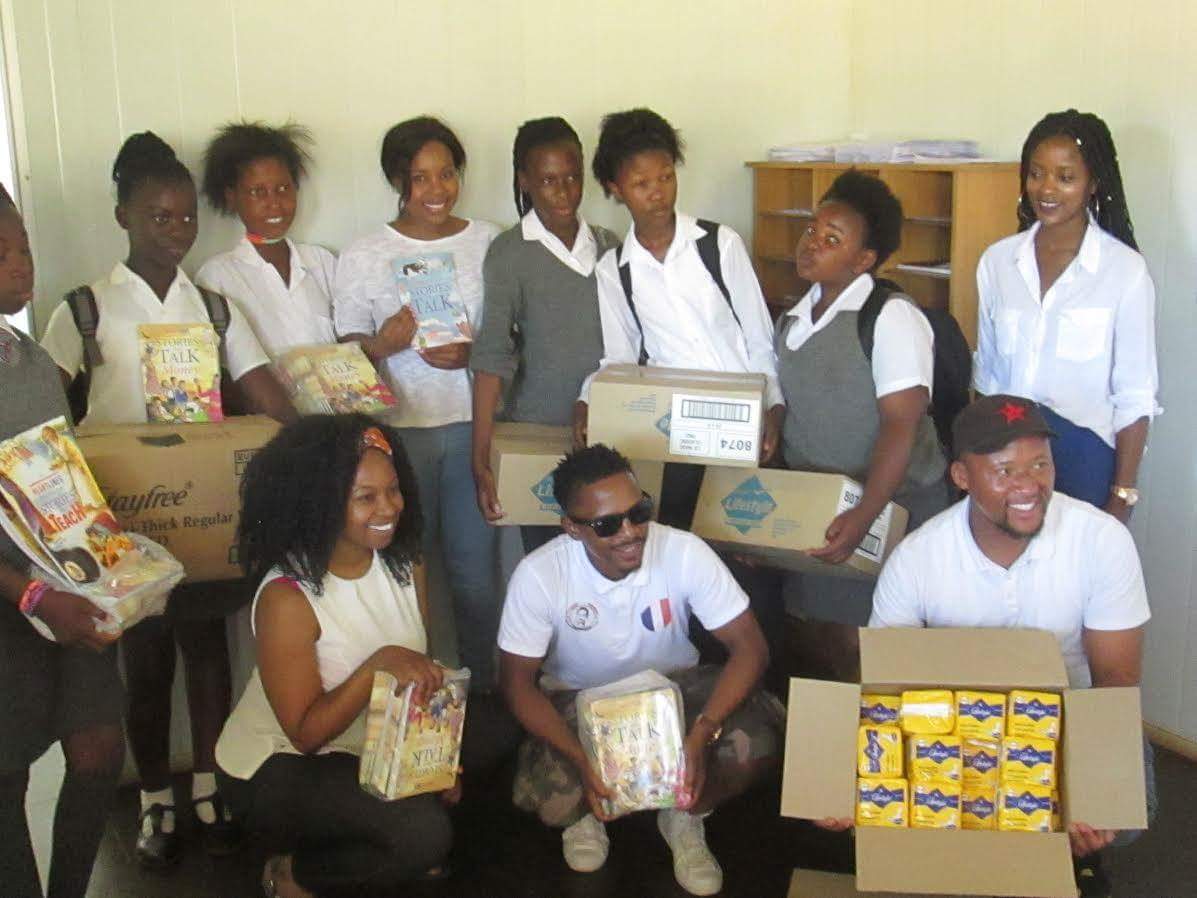 Education is one of the most fundamental rights in South Africa and the world at large. Regrettably, many young girls have this human right violated each month because they do not have access to or money for sanitary products.
'One Million Pads Campaign' is a project that was started in 2015, by Thabiso Majavu, while at a career exhibition in Mtubatuba, KwaZulu Natal. The project aims to raise funds to provide one million sanitary towels for female students nationwide. "I realized that a number of learners coming from disadvantaged families cannot afford basic toiletries especially sanitary pads", Thabiso said.
He embarked on a journey to collect sanitary towels for at least 5000 young girls in 2015. The first place he started at was the University of Johannesburg, where he is a Project Management student. Donations were made by students at the University and were delivered to schools in rural areas where Thabiso and his team had started the outreach programme.
Since the project started in 2015 till present day, we have collected and distributed more than 25000 sanitary pads nationwide and we are committed to reaching the one million mark.
An eye-opener for Thabiso, was when he learnt that even students in his immediate vicinity were also in need of sanitary towels. The idea to expand the project, to distribute to young girls in primary and high schools, orphanages and universities then became comprehensible.
#OneMillionPadsCampaign Ambassadors. Thank u ladies f ur love n support (after giving pads nd clothes at a home of abused woman nd children) pic.twitter.com/vbLIaRlLHS

— #OneMillionPadsCampaign (@MajavuThabiso) April 20, 2017
So far, well over 25 000 girls have benefited through the campaign. This number includes girls from orphanage homes, Primary and High schools, Universities and TVET Colleges. Thabiso says that their only hope is to reach even more girls.
That being said, a scarcity in logistical resources, when large amounts of pads have been collected for distribution in other provinces is a major setback. Many a time, even finding financial assistance for accommodation in those provinces can be challenging.
Albeit the necessary support (from various companies) has not been received, the campaign has been mostly sustained and supported by individuals. One such individual is the Vice Chancellor and Principal of the University of Johannesburg who has been an avid donor. Minister of Social Development, Bathabile Dlamini and her department have also played a pivotal role in helping with this project.
"We also acknowledge the important role that every individual has played in this campaign so far. We hope they will continue to support us throughout", Thabiso added.
After giving sanitary pads and educational talk to learners at Ormonde primary school, it was time to have fun with one of the ambassadors of #OneMillionPadsCampaign, Mogau (Mapitsi on skeemsam) ????

Posted by Majavu Thabiso Nicholas on Wednesday, 15 March 2017
To make a donation, contact Majavu Thabiso Nicholas on Facebook or on Twitter @MajavuThabiso or simply follow the conversation, by using the #OneMillionPadsCampaign hashtag.