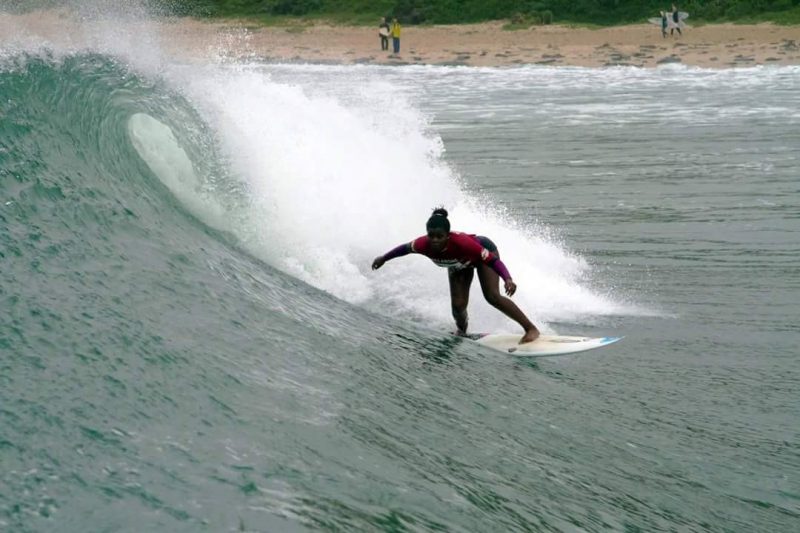 There are many people in this world who love children and the idea of having them around but it's not all of those people who passionately enjoy working with them.
For the Sisonke Surf Club it is really a special case when it comes to their love for children. They work with them on a continuous basis and are going all out to make their life-skills project a resounding success.
Sisonke surf club is a KwaZulu-Natal based community group that provides rare opportunities for boys and girls between the ages of 6 and 11 as they feel that this is the best stage to begin with sports development. They teach young kids how to swim and surf, as well as develop their life orientation skills so that they stand a better chance of becoming life champions in future.
The club has been active for just over 2 years now and hasn't produced any surfing champions as yet but are in the process of building one, they say. One of the main challenges standing in their way to achieving this goal, of producing champions, is the fact that they don't have sufficient funds for logistics to travel to events, to buy the expensive equipment for the children who can't afford and to host local clubs' contests.
But our biggest challenge has been with the transportation to get around to events and contest in big numbers with the kids, which has affected us a great deal in achieving positive results.
So clearly, the club is looking for financial support that would benefit its programmes in a big way and help get their project on to the next level of full-on active entertainment for the young ones and consequently become a force in surfing. They ARE open to any form of corporate partnership and/or sponsorship.
To anyone who has the financial muscle, we urge you to get in touch with the club and give them the boost they need and thus turning the them into a proudly South African brand made up of excellent African surfers for the whole world to see and marvel at.
Have a look at their brochure below!!!