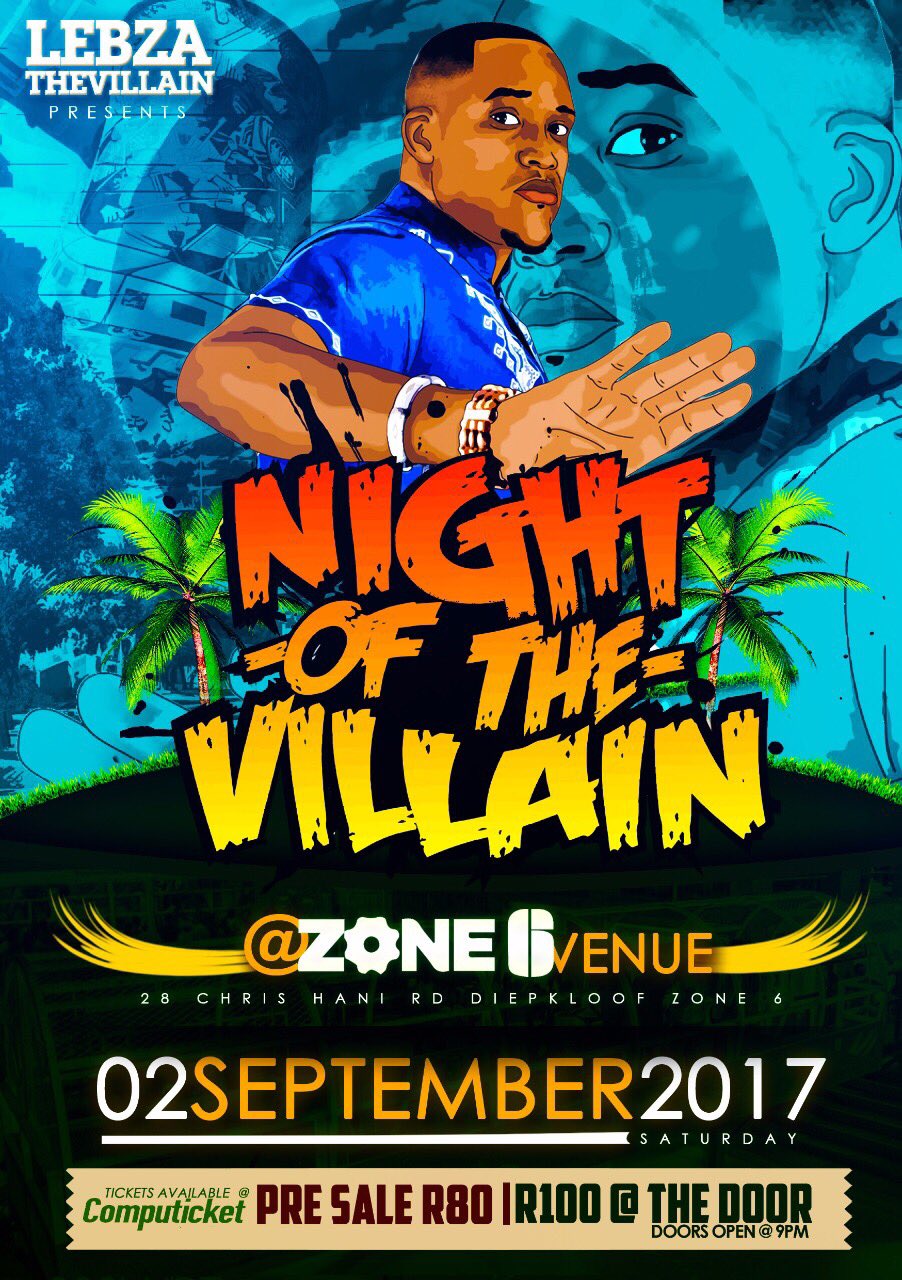 Event details
Friday | September 2, 2017
7:00 PM
28 Chris Hani Road, Diepkloof Zone 6, Soweto.
+27 (76) 057 5052
Night Of The Villain is a dance music experience which will see headliner, Lebza The Villain, put together digital and acoustic elements to bring his set to life.
This will be achieved by integrating a House Music DJs' set, a Drummer, Guitarist and Pianist to create the dance music experience.
Official hashtag:
#NightOfTheVillain
Email address:
info@lebzathevillain.co.za
Tickets for #NightOfTheVillain are available at Computicket; R80 per ticket, and they will also be available for R100 at the door on the day of the event.
Those who wish to have their tickets delivered to them may contact this number: 076 057 5052 or click on this Link to purchase tickets online.