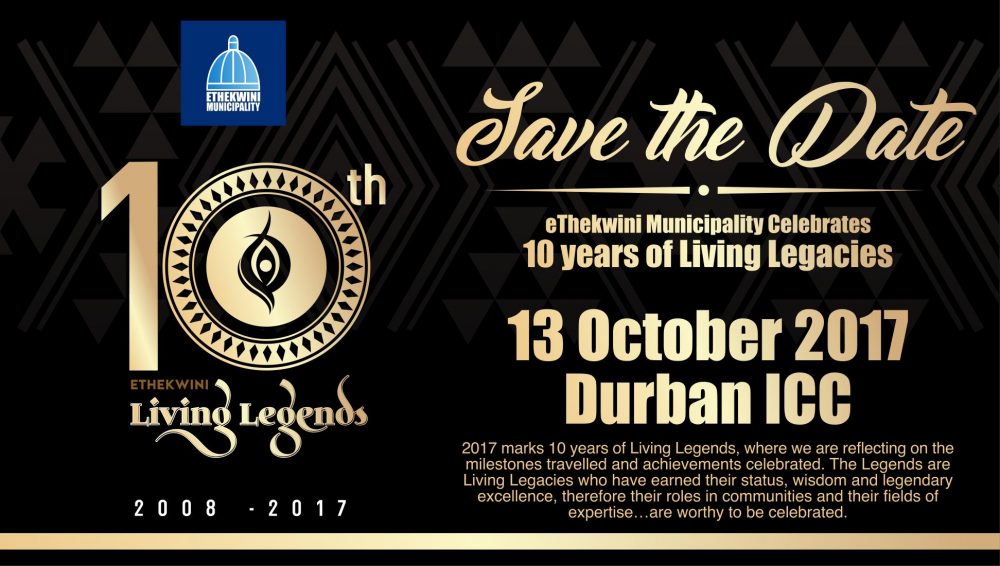 Event details
Thursday | October 13, 2017
4:00 PM
Inkosi Albert Luthuli ICC Complex, 45 Bram Fischer Road, Durban.
+27 31 360 1000
The eThekwini Living Legends Awards is an initiative of the Parks, Recreation & Culture Service Unit of eThekwini Municipality to recognise the greatness achieved by past or present residents of eThekwini in various fields of human endeavour, while they are still living.
These Awards acknowledge individuals with outstanding achievements, and those who have demonstrated a sustained and extraordinary contribution to our legacy, in various categories of expertise.
Having evolved into a programme, from what was previously an annual one-day event, the eThekwini Living Legends Awards now forms part of the eThekwini Heritage programme.
#LivingLegends