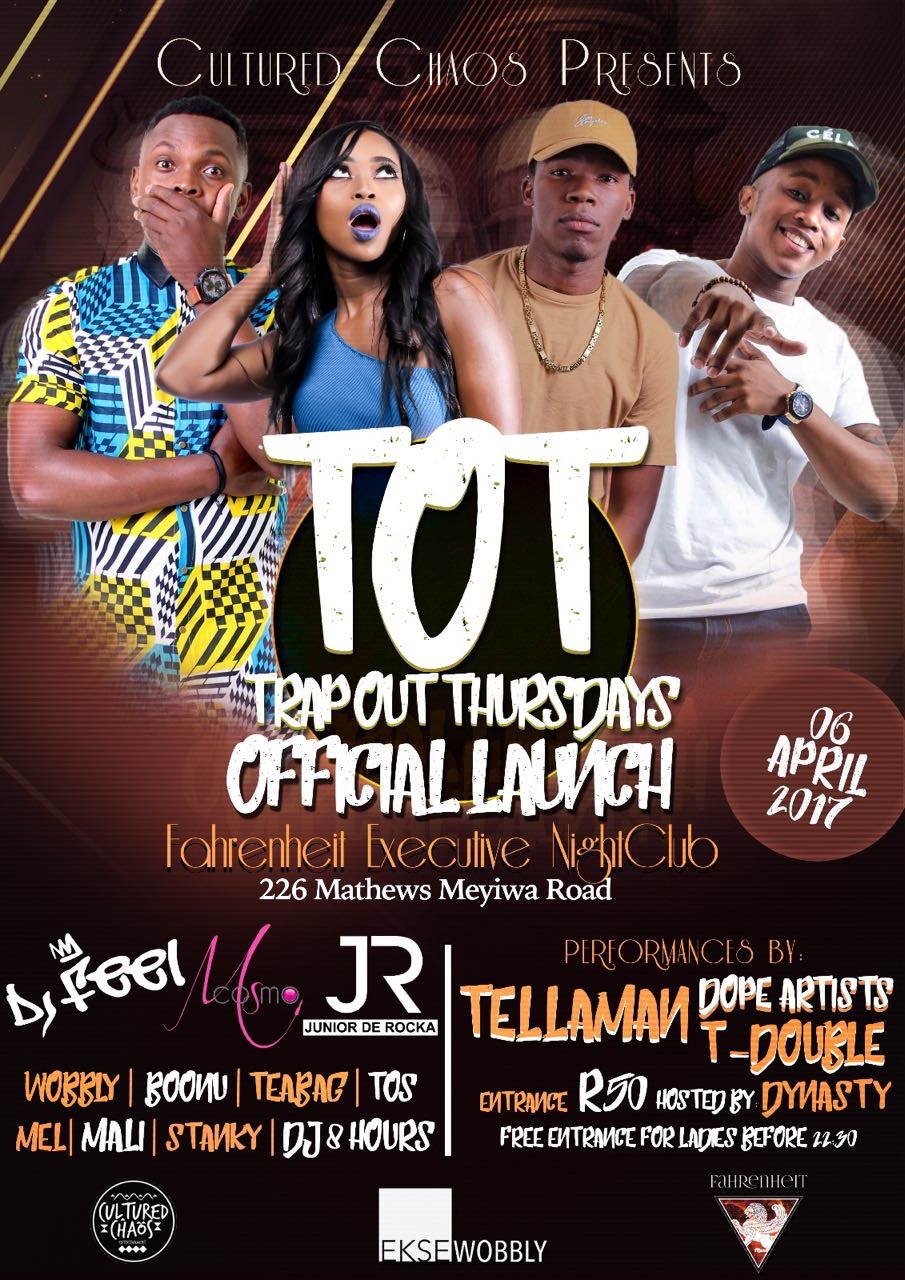 Event details
Wednesday | April 6, 2017
4:00 PM
Fahrenheil Executive Night Club, 226 Matthews Meyiwa Road.
Cultured Chaos presents Trap Out Thursdays, the freshest and waviest student party spot in Durban on Thursday. The event aims to give Durban Students a full party experience like no other with the hottest and most relevant DJ's and Performers on the lineup as well as a 'Happy Hour' specials on drinks every week.
It's the Trap Chana. Let the kids party like kids.