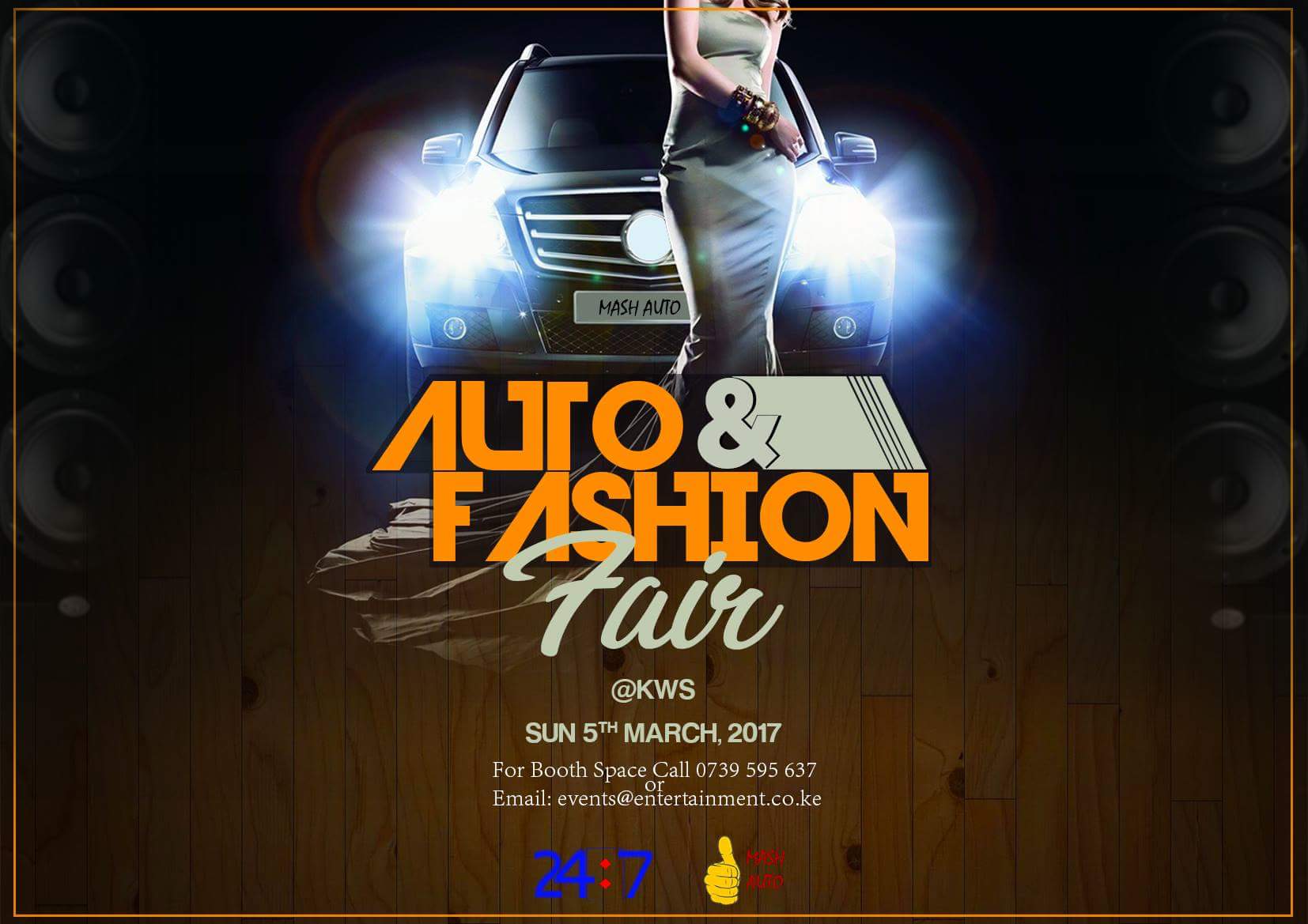 Event details
Saturday | March 5, 2017
8:00 AM
Nairobi National Park, Kenya
24:7 Entertainment introduces the region's first-ever Automobile Fashion Show to be held monthly at the Nairobi National Park. The parking lot will be transformed into a magnificent catwalk to host the inaugural event.
This revolutionary Auto & Fashion show is the perfect platform and forum for bankers, insurance agents, car brokers and agents to come together and network, while showcasing different types of vehicles. Patrons will be treated to a world where the concept of fashion is expanded; beauty and passion will meet polished, clean and precise vehicle lines.
We believe that fashion and cars complement each other, and with the Auto-Fashion Show, which is a mass event, we decided that the time was right to have a more niche event. The ingenious, out-of-the-box vision to showcase automobiles on the catwalk will set in gear a greater communication and have a different appeal among dealers, banks, insurance companies, and potential buyers.
We are planning an exceptional show! Visions of automotive art will be driven down the runway, led by artfully clad ladies displaying placards with interesting details about the vehicles. Patrons will be on either side viewing the displays and will be able to experience an auto show in a different atmosphere. Not to mention how cool it would be to attend a car fashion show.
This fashion show will captivate the hip and trendy, while inspiring the classical car enthusiasts. It starts at 10:00 am and ends at 6:00 pm; a fashionably trendy dress code is being enforced.