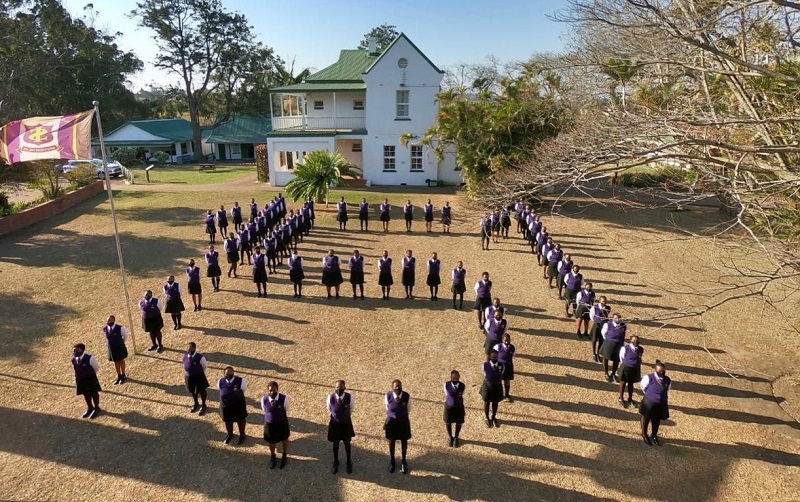 Thembi Ndlovu was announced as the first black female principal at a top girls school in South Africa, Inanda Seminary.
Exactly a year ago Ndlovu was excited to be announced as the principal of Inanda Seminary. "This is a new exciting and challenging task. Especially during Covid-19, as a leader I cannot use the pandemic as an excuse not to rise to the occasion," she said.
Ndlovu has been teaching at Inanda Seminary for 21 years. She believes the years she has spent at the school and the leadership roles she headed up previously have helped her prepare for this role.
"I have been a Head of Grade, Head of Department and currently the Programme Manager of Khanyisa Inanda Seminary Community Projects. These roles have helped me learn how to guide my colleagues and be an example for students," Ndlovu explains.
When asked about how teaching has been handled in this pandemic, Ndlovu is confident that she is doing her best and acknowledges the power of technology as a great tool in this time. "This was a new experience for all of us but we had to adjust and think quickly not only a short term solution but also something long term. Luckily, Inanda Seminary has always been open to advancing ways to learn. We are always looking for ways to technologically advance the way students are taught," she said.
Some well-known public figures in South Africa who are a product of Inanda Seminary is former speaker of parliament Baleka Mbete, the later former health minister Manto Tshabalala-Msimang, the chair of BP Southern Africa Thandi Orleyn and former defence deputy minister Nozizwe Madlala-Routledge.
The school's motto is shine where you are. Thembi Ndlovu hopes that Inanda Seminary will continue producing students who will be the change that the world needs.
"We are not only teaching young black women but we also motivating them and prepping them for the world after high school. We hope they carry these core values with them and always remember that once a member always a member," Ndlovu concluded.
~ Andiswa Kunene