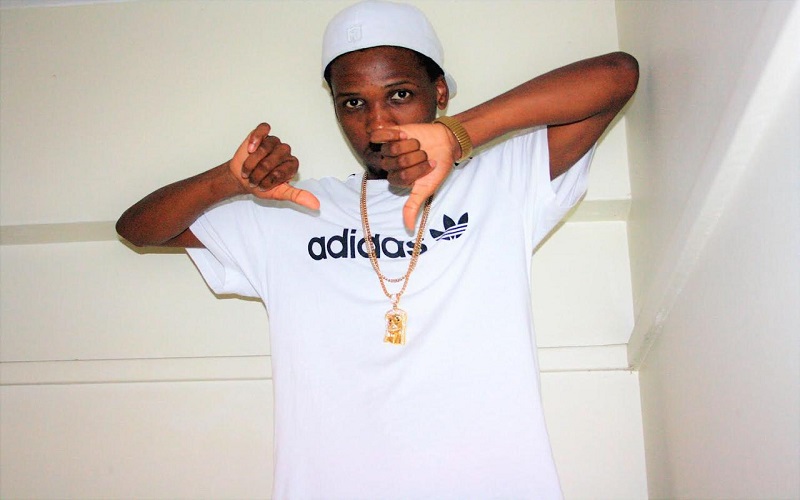 Rapper Lungisani Zamokuhle Malinga has taken conscious rap to a whole new level whilst mixing it with trap music to fit the new age hip hop scene.
Known best under his alias, Lumakii, he has opened for DJ Speedsta, Zakwe and Maraza and many others at the ever-so-popular groove spot Eyadini Lounge in Umlazi.
His latest single Moyo, produced by Dopeforever from the Carribean, has been getting radio airplay and therefore contributing to the gradual growth of his brand – even outside the borders, stretching from Namibia and Zimbabwe; effortlessly earning the title 'The Rapping Journalist'.
It is quiet easy to spot the rapper, as his image is not guided by the 'accepted' Hip/Hop appearance. The 23-year-old who hails from Stanger chose rap because it allows him to speak about things that another genre would normally restrict him from saying. With that in mind, he applies his journalistic knowledge to his music, hence the conscious rap that has won him fame.
The title, 'The Rapping Journalist' is pretty unique. When asked what's behind that title, he reckons that journalism and music are kind of related to some extent.
He elaborated further: "Journalists tell factual stories happening around the world exactly as they are. Musicians are mostly on the side that we cannot see – which is our minds, our souls and our hearts. Music is often said from the person's emotions, thoughts and experiences. My point is both of these people tell stories in their own unique nature."
The relationship between conscious rap and trap music stems from the musicians that inspire him. Lumakii says as a rapper, one should be able to tell a story through rhythm, flow, lyricism and punch lines. Mastering that means a person is on the right track. However, trap music, which is not driven by politics or national issues, is what many young people relate to more. As a result, the Moyo rapper sees that as an opportunity to get the message across in a language many relate to, which is why he married the two forms of hip hop music into one.
"At the end of the day it is all about music and you can go whichever direction your creativity takes you. It is Art, something that should come naturally and pass whatever message it contains," he added.
Being a conscious rapper means that Lumakii writes music that reflects our everyday life experiences. In this country, it is almost every day that we are marred with controversy – so he never runs out of material. "Right now with what's happening I can write a song," he proclaims.
Putting his consciousness to the test, we challenged Lumakii to pick a national crisis that we are faced with and explain how he, as a rapper, feel his voice can make an impact. He chose to address drug abuse amongst the youth and high alcohol consumption in teenagers. Although high alcohol consumption is not seen as a crisis, it is an ongoing challenge; especially during this time of the year.
He explains, "These issues are slowly knocking us as a community in so many ways. I feel like us, as artists, if we stopped making things that are really not cool look and seem acceptable to young people who are going to lead the country and eventually the world in the future, we would be in a much better place. Artists have a voice and they influence a lot of young people with everything they say or do."
Lumakii is currently working with Not-B who is one of the best young producers in Durban. He advises aspiring artists to take criticism as inspiration and continue with their Craft.
Follow him on his social media platforms. Instagram: Lumakii_sa and Facebook: Lungsani Zamo. You can stream his music on all digital platforms.
~ jess@ngcoboempire.co.za