An exhibition titled 'Change Room' is in progress at the Menzi Mchunu Gallery at the Bat Centre in Durban; taking place from Tuesday the 5th of November until the 30th. According to organisers, the objective behind the show is to create a dialogue between the youth and older generation through art.
The presentation of the event is curated by Mbali Shabane who is a Fine Arts graduate from the Durban University of Technology, and also has her work on display. Alongside Shabane are other six candidates that are involved in the Arts industry in Durban. All of the artwork showcased in the gallery has a subtle meaning that relates to women and challenges faced by mothers.
The title of their exposition 'Wombman' is described as a term that is not only designated to women who have given birth, but it emphasizes that anyone may be taken back to the womb by circumstances such as death of a loved one or by going back to one's biological roots.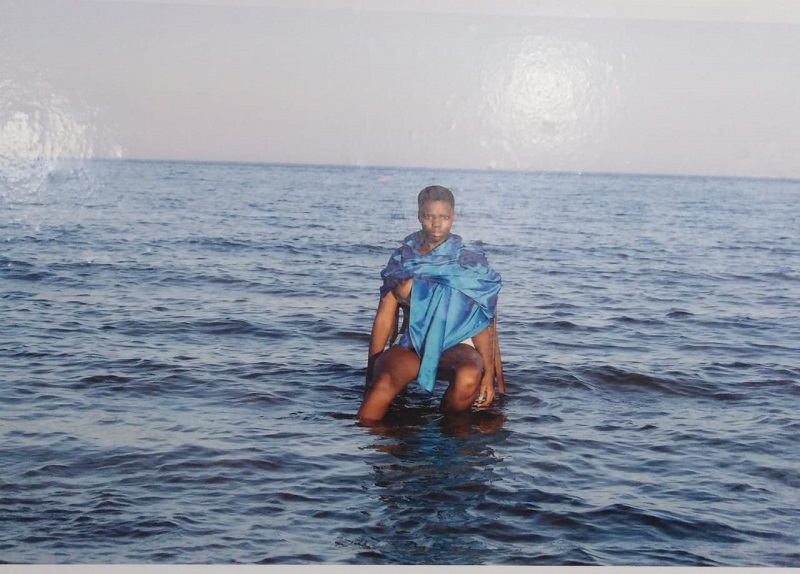 "Change Room is a birth place for the 'Wombman' who want to give birth to a new social identity of women – one of cohesiveness. I decided to start this project due to an experience that I went through in 2011 which involve not having a great relationship with my mother. We only started speaking in 2012 and that made me realize that we are similar and all that I have been through is identical to what she has experienced," says the curator.
Other artists involved in the exhibition are Andiswa Tshabalala who has a Bachelor's Degree in Social Sciences in housing, Londiwe Mtshali who is a Fine Art graduate from DUT and Lorin Sookool who graduated at the University of Cape Town's School of dance with a BMus. Ncumisa Mcitwa is a Graphic Designer from the Ethekwini Tvet, Nomusa Mtshali has a BTech in Fine Arts and Selloane Moeti, a painter and performer who also has a Diploma in Fine Arts.
Londiwe Mtshali explains that she collaborated with her mother Patricia Mtshali by using her life experiences to create artwork. "I was afraid at first that she wouldn't agree to us partnering up. To my surprise she agreed and from there I created an art piece that that illustrates the aftermath of the end of her marriage, the death of my father and the struggle of raising four children on her own. I used different colours that represent all the hurdles she faced."
The 'Wombman' group have participated in numerous exhibitions as individual. Nearly all the candidates have showcased their work in the Tupelo International workshop and in other art galleries in Durban. The link between these seven artists is women, children, their personal lived experiences and the urge to bring women together through an engagement of shared experiences.
The remaining scheduled dates for the exposition at the Bat Centre are as follows: 16th November for the Healing session meant for women only and the 30th November for the Reflections and Way Forward. For further details on the exhibition, contact Mbali Shabane on 031 332 0451 or eMail her at visualarts@batcentre.co.za
~ fundizungu@ngcoboempire.co.za