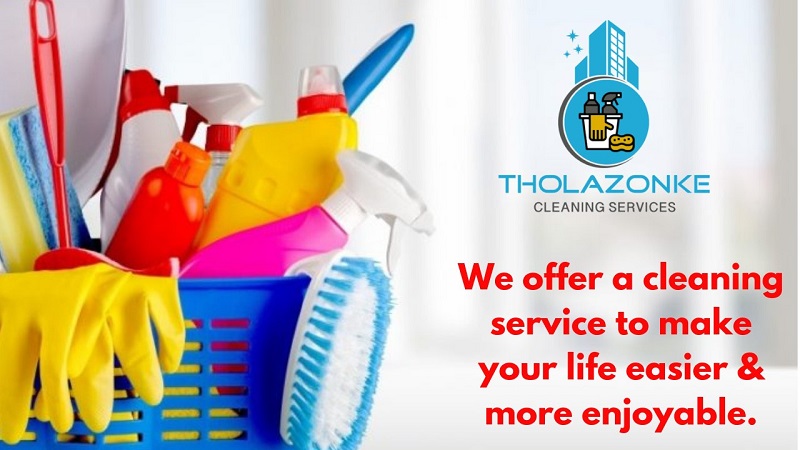 When you're on the go you often become forgetful of some important things to do. You may be a typical city slicker always on the run and need your bachelor pad cleaned, but that might not just be your forte. That's that loophole many emerging cleaning services are noticing and have seized that opportunity to create companies specifically aimed at cleaning.
Before, many business tenders were given to slightly bigger companies to handle the cleaning in corporate, or public institutions. Now, a simple call can prompt smaller businesses to come and clean your space. One of the most important chores has actually been turned into a profession and many people seem to be taking bait.
If you browse through the hashtag created by DJ Sbu, you will find a different variety of black owned businesses, many tackling the impossible. Amongst those is a number of cleaning services that often do house calls. From university students who operate around certain areas and neighbouring apartments trying to make a quick buck, to registered companies that do it because it is a lucrative business – there is space for everyone.
A business that fits the description of one that aims to take the load off from people who are not really fond of cleaning and cannot afford a helper, Tholazonke Cleaning Services helped enlighten us on the sudden interest in the cleaning industry.
Speaking to Saleem Vukani Gumede, founder of Tholazonke company, he reckons that there is a huge demand within black society. Many would like to think that perhaps black people have parted ways with the culture of waking up in the early hours of the morning to simply clean the whole house. A culture that was heavily instilled in us.
A number of businesses like Tholazonke Cleaning Services are driven by a similar motto of 'being ready for any challenge,' and viewing cleaning as an avoidable chore. They pride themselves in making people's lives easier, giving them more time to enjoy and immerse themselves in the little things such as 'me time' and focus on the heavy load of work.
The business is popularly known for providing the best home and events cleaning. They have since grown to provide top notch services to private functions, corporate and retail. Assuming that these type of businesses have been operating before, with the help of social media, the field has broadened and appeals to more people. Technology helps in this regard as it allowed many new ones to compete with well-established companies that work on tenders.
Tholazonke only operates in the Gauteng province for now. However, they intend to branch out and gain a different clientele. Gumede strongly believes that gaining a larger base of customers will do good for the business and keep them competitive.
"This is a very lucrative business and it also depends on how you market yourself. At this point I'm using people from twitter as influencers; people who promote businesses. To stay afloat is to know how to spend your money properly and yes there's huge demand especially to our black people," he adds.
Vukani stressed the point of 'good marketing' and retaining a supportive client base. He says that good quality servicing and creating trust between you and customers sets you apart from others.
For all you hygiene freaks out there or to people trying to lead a hassle-free life, book your appointment on vukanigumede@icloud.com and their contact number is: +27 65 824 9600.
~ jess@ngcoboempire.co.za