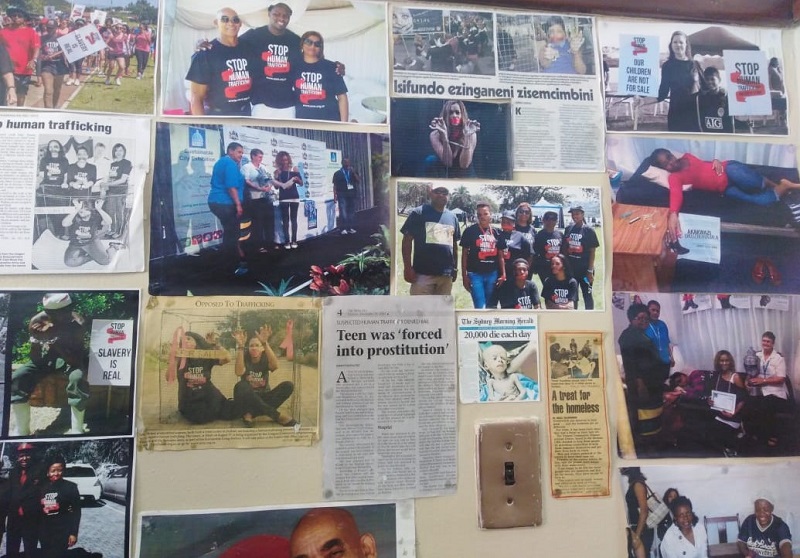 As much as South Africa is facing soaring levels of poverty, there are still good Samaritans who take from their own pockets to assist people that are less fortunate. Sixteen years ago, Gloria and Rodney de Gee established a Non-Profit Organisation that sustains the community of Durban in the daily struggles they face.
Umngeni Community Empowerment Centre is a home to numerous people, as there are different services provided by the NGO. They offer marginalised people daily feeding schemes that take place from Tuesday to Friday and they also render guidance in early childhood development by supplying educational programs for schools. Their main goal is assisting victims of rape and human trafficking, the homeless, pensioners, orphans, sex workers and those infected with HIV/AIDS.
The NGO runs a skills development centre for those that are ready to start on a clean slate, and provide food packages for those that cannot fend for themselves. They orchestrate anti human trafficking campaigns (6th Annual) similar to the one that took place on 5 October 2019; reaching out to people by education them on how to avoid trafficking, rape and abuse.
There is process they follow in terms of determining who fits the criteria to receive aiding, for instance, if a homeless person is willing to change their life, they are assessed during a counselling session. Those who qualify for jobs are assisted with drafting CVs and applications. If they do get employed, they go through a makeover so they may look appropriate for their new job. The ones with drug addiction are taken to rehab if there are enough funds, or put through counselling at the Shiloh House Crisis Centre.
Some may agree that this is rare, but UCEC caters for sex workers as well. Many women have been moved from the streets to safe premises – helping them survive drug addiction, rape and assault from their pimps or customers. The saddest part is that most of the sex workers are forced into it because they are hooked on drugs and for them to get their next dose, they have to sell their bodies. Others are trafficked and have no way of escaping, therefore, remaining as sex slaves.
Gloria and Rodney de Gee have received awards from the local municipality for the work they've done in the City. However, there is no adequate financial assistance from them. With that said, they often receive sponsorship from companies such as Woolworths, SA Homeloans, 3C Technologies and Prime Cut Meats to ensure the smooth operation of the NGO. Despite financial challenges the organisation is able to pay its staff that consists of Social Work interns as well as other graduates.
"We started feeding at a local school where we noticed a learner walking without school shoes, we then paid a visit to the family and that is when we realised that some parents cannot provide for their children. That leads them to depression and discouragement. That is when we began distributing food parcels to needy families to keep them fed and encouraged," explained the founders.
Apart from seeing change in the community, the UCEC want people from different races and religion to know they are welcome to ask for help from the organisation as the duo believes that God sent them to lend a hand to other people. Their end goal is to have fully paid property in order to provide accommodation for those in need and enough office space to keep their NGO afloat. They are currently working towards having their own rehabilitation centre which will allow all types of people to start afresh.
More information on the NGO is available of Facebook: Umngeni Community Empowerment Centre or contact Gloria on 031 824 7951 / 073 114 8969.
~ fundizungu@ngcoboempire.co.za