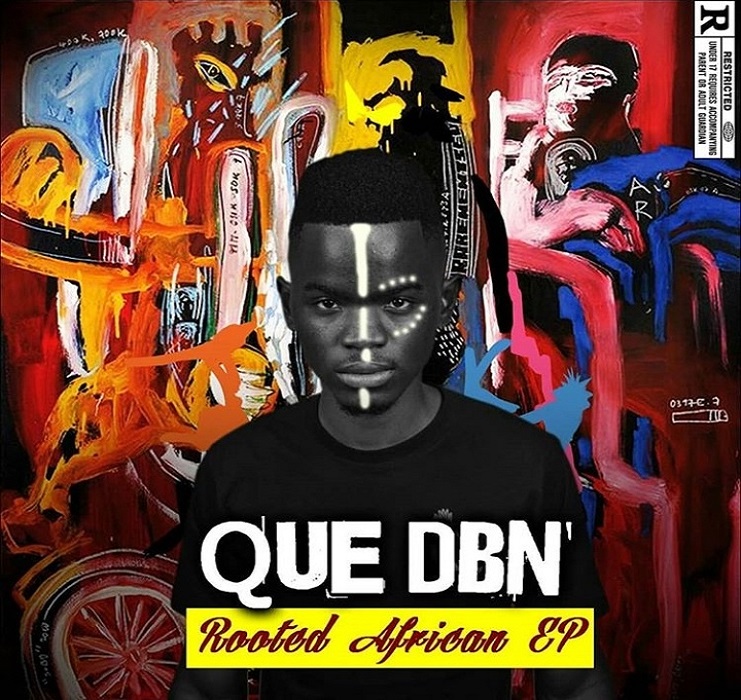 What others see as just being in the limelight to acquire fame and fortune, Qiniso Shange, also known as Que DBN, saw a way to secure a future for himself and his daughter, as well as sustaining himself as a student.
They call it hustling, trying to live through these South African trying times. With the use of his talent and unmatched skills, he has found a way to earn an income.
The 25-year-old Que DBN is part of the few privileged who venture into the business of making money by doing something they love. He is a Hip Hop artist who raps in IsiZulu and Xhosa. The reason for this is to preserve his image as an African who is engaging in predominantly American art but cultivating it to make it homely.
Born and raised in Umlazi, he saw the need to do his own thing and ensure that he secures a future for himself. After moving to Port Shepstone in 2015, he found a way to do things differently; compose, produce and sell his own records. For him this was the most viable way to making money and being independent.
When asked about what makes him unique seeing that there are other established artists who also rap in vernacular, this is what he said: "Everyone is westernised and even though my music is getting the recognition, I have not changed one bit. But the biggest thing that sets me apart is the fact that I draw inspiration from myself unlike others who are inspired by others. When you look up to someone chances are you will want to follow in their footsteps and you will end up sounding like them and not be your unique self."
"In the future I would love to work with Mafikizolo obviously for their artistry, they scream Africa and it would be an honour to make music with them as our sound compliments each other."
The Travel and Tourism student currently in his second year of studies, got his first shot at fame when he participated on a reality music contest aired on SABC 1 called 1 Mic on season 2 which aired in 2018. The show is a music contest for aspiring Hip Hop artists and rappers.
Although he never made it to the last stages of the contest, Que got to work with some of the big names in the music industry namely, Zakwe, Aewonwolf, and JR. He says these artists have helped carve his artistry to become the seasoned rapper that he is today. They have contributed with the first stages of his musical journey and enabled him to get hands-on experience.
Because of the show he performed with Zakwe, Zuluboy, DJ Target and AK100, he recently released his first offering called 'Rooted Africa' which is an EP containing 8 songs. He sees the title fitting as it complements the image he is trying to create for himself. However, the muso does not like to label himself as a rapper as he believes that will box him into a particular category and not provide room for improvement. So with his type of music he simply says he is an African Artist, as he dabbles into Afro Pop as well.
With the main priority right now being his studies, he does not see himself joining the workforce after graduting. "I will definitely continue with music because evidently talent pays more than education. Sadly that is the reality we are living in at the moment. If I have to drop out of school right now I would. The current state of our economy right now is scary," he adds.
The business minded rapper has a lot more to offer. Follow him on these social media platforms listed below:
Twitter: @Que_DBN | YouTube: Que DBN | Instagram: que_dbn
~ jess@ngcoboempire.co.za