It took Thimna Shooto one look in the mirror to accept that she was not happy with her body and that she needed to make a change in order to achieve her goal.
While many aspire to lose some kilos, the 24-year-old Tshwane-based "Fitness Queen" was on a quest to gain weight. Calling it her best investment yet, Shooto is now using her gorgeous physique to help others achieve their desired body shapes and sizes.
Describing herself as a sports and health conscious person, Shooto started her fitness journey in October 2017. However, her sporty lifestyle started many years ago when she would participate in sports activities during her primary school days.
Today, what motivates her to stay fully committed to her fitness journey is looking at how far she has come; from weighing 52kgs to 60kgs.
"I love feeling strong, like I can destroy my limits. Weighing and lifting has given me mental and physical power."
Now helping others with their own body goals, Shooto has developed various online fitness programmes called, Workouts by Thimna, all based on her personal experiences. The idea for the programmes became vivid when she realised that she had not missed a day of recording all her workout routines at the gym, including trial and error.
At first, her client base were ladies who, like her, wanted to gain weight by moving from what is deemed 'skinny' to having a toned and curvy frame. Over time, her clientele grew and varied, as some wanted to lose weight.
Shooto admits that social media has played a major role in promoting her programmes, especially Instagram and Twitter, where she has a big following. She further cites social media as an eye opener because that is where she realised that the weight gain journey is possible.
"From seeing it done by women who inspire me, it also helped me reach and inspire others. I've been able to put myself out there and share my trials and tribulations. It helped me market myself as someone who is serious about her craft," she says.
Asked to share a tip or two on keeping the body looking fit and fabulous, she says the primary aim is never forget why you are on a fitness journey, and where you started, because that will keep you motivated and disciplined. She also advises to plan a diet, routine workouts and never lag behind.
Having found her niche, Shooto says that she is not looking back! Her long term goals include working for sports clubs both locally and internationally while designing her own brand of sportswear and work out equipment.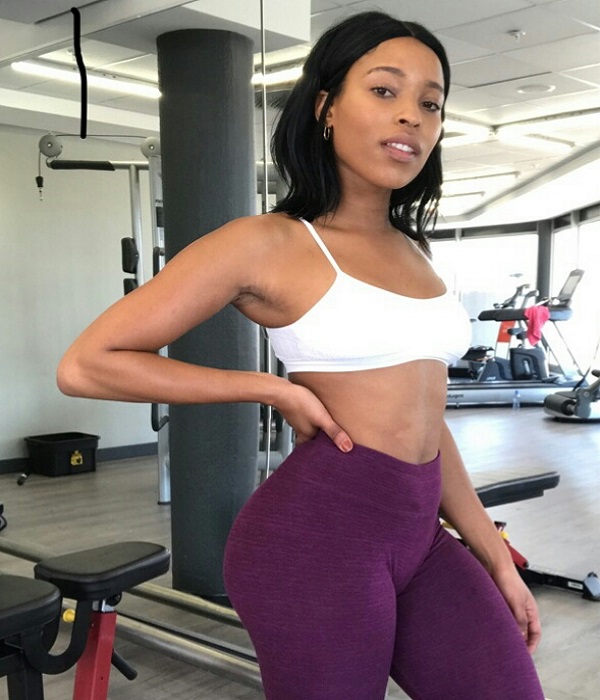 To get her fitness programmes, email femnine.fitness@gmail.com or follow her on Twitter and Instagram @itsmythimthim
~ Thabile Shange