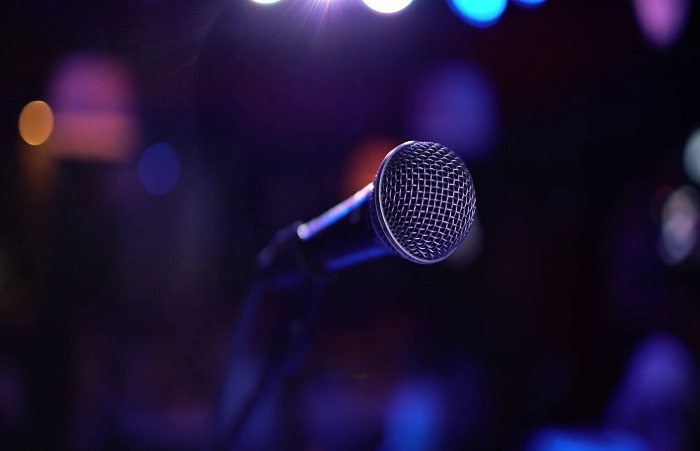 Having been introduced to hip hop by friends when she was going through the darkest period of her life, Philisiwe Mhlongo has since been using art as therapy which also inspired the formation of a Non-Profit Organisation that uses entertainment to empower and educate the youth.
Born in Umfume at the South Coast, the easy-going creative who is better known by her stage name 'TheScribe' didn't know that being so good in writing essays at school would eventually make her a poet and rapper she is today.
In 2010, the 36-year-old was introduced to hip hop by her friends when she was suffering from depression after losing both her child and sister in the same week. Soon after, friends invited her to a hip hop show which made her interested in attending more often. During that period TheScribe also looked to poetry for healing. As she was going through the hardest time of her life she was convinced that she would lose her mind but then discovered that taking all the pain out on a piece of paper was somehow therapeutic.
In 2011, she was put on the line up at a Woman's Day event alongside, Sky Wanda, Tumelo Khoza, Marcia Buwa and many other prominent women in KZN hip hop. This was her very first big performance and invites to perform at different events have been pouring in ever since that day.
With the desire to give back and led by her selfless heart, in 2014, TheScribe registered her Non-Profit Organisation called Platinum Mentality. The NPO gave birth to a project titled Bring Back the Future (BBF) which aims to showcase a variety of talents possessed by the youth of Hammasdale; so they can shift their focus from crime and drugs to important things such as education and art. The organisation also donates food and clothing to the disadvantaged.
"I realised that as much as we are still struggling, we can do something to change lives of those after us," says TheScribe when speaking about her organisation.
Her amazing contribution to the arts industry and the community throughout the years has not gone unnoticed. Some of her many accolades include, an award for best poet at the OMAZ (Original Material Awards) and Best Female Artist at the Live Your Dream Awards.
She was also presented with an award for Best Female Artist by the KwaDabeka Department of Travel and Tourism, and was also featured in the line-up at an event for women in hip hop fighting against women abuse. The project was called Nisibulalelani by Nhle Khanyile.
Wrapping up our conversation, TheScribe let it slip that she is working on her first album entitled Thembeka which is named after her late sister. She promises nothing but great music and says that the hundred track album will be enjoyed by everyone regardless of age.
However, before she releases a full album, she will drop an EP titled PreScribe. The Extended Playlist is a ten track project that will be released in April next year.
To touch base with her, email: thescribemusic@gmail.com or check out Facebook & YouTube; Philisious TheScribe.
~ Thabile Shange