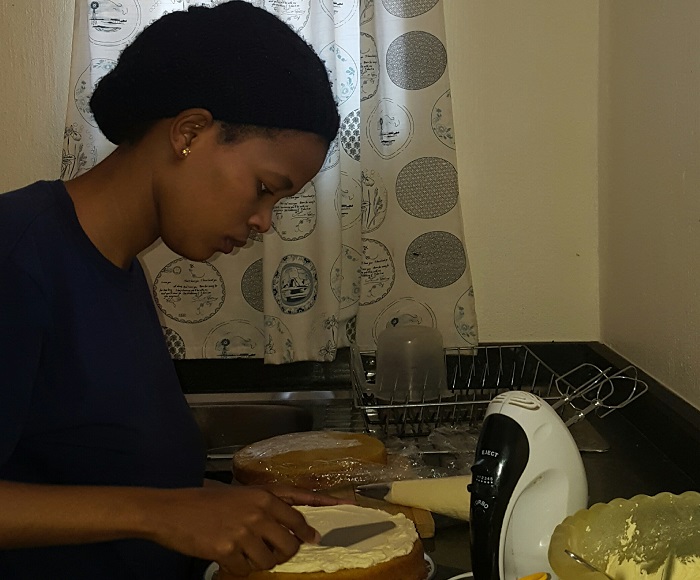 If mouth-watering and flavourful dishes from homemade recipes are what whet your appetite, then Zakhe Creations is just the business you need to support.
Founded in 2016 by Ziphozakhe Same-Ndlovu, the home-based food and pastry business currently operates from the south of Johannesburg. It is detailed by its owner as a '100% black-woman owned business' that she incorporated to capture the entrepreneurial opportunities that exist in the South African market.
Same-Ndlovu is no stranger to the kitchen as she started cooking at the tender age of 13. Although it was a chore back then, she later grew to enjoy it. This familiarity with the kitchen allowed her to navigate days when she would be running low on kitchen supplies. She would often be required to put limited ingredients together to create a good, hearty meal. This is when she realised her culinary creativity which developed into a passion she has been nurturing.
With her husband's financial investment, Same-Ndlovu was able to acquire the basics for her business and also market it through social media, pamphlets, and of course, word of mouth; and therefore evidently turning her passion into the booming business it is today. Her services now include making pastries, baked goods, cakes, food platters and a variety of meal preparations for private events.
As a result of the rapid growth in the South African food industry, business has become highly competitive for cooks and caterers alike. To ensure that Zakhe Creations is second to none, Same-Ndlovu prioritises offering the best service and products to each and every customer.
"Many of the customers that we catered for have been pleasantly impressed with our services." 
Part of this, according to the culinarian, is about ensuring that she gives her customers fresh products at all times. She emphasizes the need for reliable suppliers who provide good quality products. She also highlights the importance of working from clean spaces for safety and health purposes.
Consequently, Same-Ndlovu runs Zakhe Creations like a well-oiled machine, ensuring that strict time management is kept. She achieves this through pre-planning, where the necessary transportation for groceries and packaging material is concerned, to ensure that products are received from the suppliers well ahead of time.
In the midst of the many challenges which her business often faces, she remains calm and grounded at all times. "Having a plan B to fall back on is important. It is important to think fast and act faster," she adds.
Looking at the future for Zakhe Creations, Same-Ndlovu plans to grow her business to not only create employment but to inspire independence amongst young women in South Africa. She would also like to form partnerships with distinctive brands in order to bring awareness on healthy foods and the benefits of home-cooked meals.
For enquiries and orders, email: info@zakhecreations.co.za or call / whatsapp: +27 73 149 9577. Follow them on social media. They are ZakheCreations on Facebook & Instagram.
~ Thabisile Ngeleka