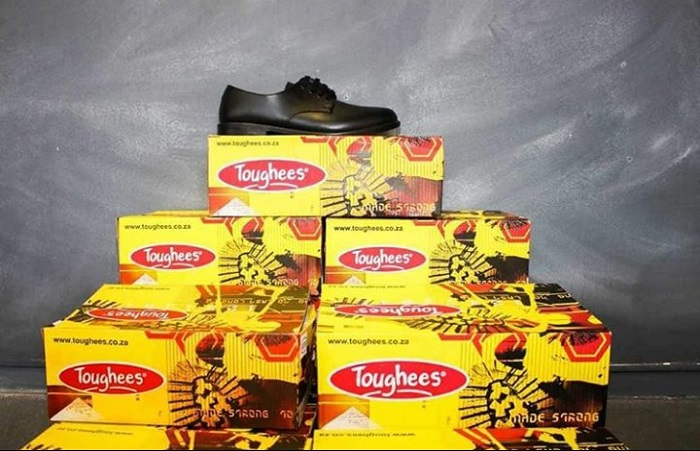 Seeking to show love and support to children from disadvantaged backgrounds by ensuring them that their situation does not define their destiny, is an initiative called 'Ayanda Ngubane Schools Campaign'. This drive is dedicated to make sure that no child in South Africa misses school because they cannot afford school shoes.
Emanated from various options which the founder had in mind to celebrate her birthday next year, she saw the opportunity to be of substance and add value to her community. The campaign then kicked off in June this year when she started scouting for school shoes from the public.
Speaking to the Ngcobo Empire crew, Ayanda Ngubane (32) excitedly announced that she has reached her target and collected more than 90 pairs of shoes; and that the official handover of the shoes will take place in February next year at Gijimana Secondary School at eMpageni.
Initially, her target was 50 pairs of shoes but she then asked for a list of children from disadvantaged families and to her surprise, the list had 91 children who were really in desperate need of school shoes. It was then that she decided to approach big companies to help her get more pairs.
Asked why she chose to scout for shoes instead of other necessities school children need, Ngubane said that she felt it wouldn't be so hard to get a donation of shoes compared to requesting donations of school uniforms which are pricier.
She then told us that the social care provided by other institutions such as NPO's and NGO's is great but their scope does not cater for basic needs of school children which include shoes; hence her intervention and willingness to contribute.
"The government can also do their part to assist but the question is, what are we doing as loyal citizens of the country? Do we wait for the government to intervene or do we take the matter into our own hands and help our future leaders?" she asked.
Speaking about the responses that she has received during her campaign, Ngubane tells us that she has been overwhelmed with how people have received her campaign and didn't expect it to turn out the way it did. With only six months in existence, the campaign has drawn interests of radio stations in Durban, where she was called for interviews to talk more about this drive.
She has also managed to get the interests of two companies that have sponsored a number of 60 pairs combined. Ngubane said that she knows these donations will go a long way in making sure that less children miss school because they don't have shoes.
In terms of her future plans Ngubane said that her goals include launching (but not limited to) a #WarmAChild and #FeedAChild project. She doesn't want to divulge much at this stage as she is anxiously waiting to witness the success of her current project.
~ Thabile Shange