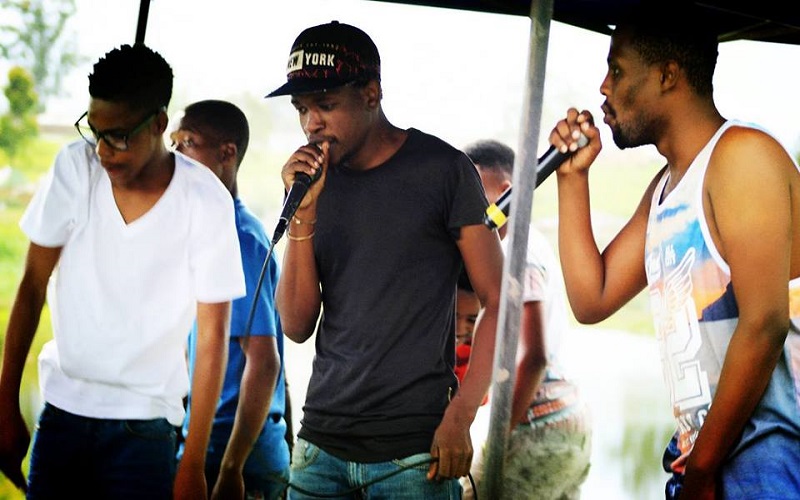 Imagine distinctively-recognisable traditional music, which just so happens to be mixed with modern rap beats and carefully timed rhymes.
The sound that may have just crossed your mind is a genre of music called African Nguni-Trap. Known to a few, this genre of music was pioneered by underground hip-hop duo Mdolisto & Pu-Man.
The duo consists of musicians Nhlanhla Zondi and Siphesihle Miya who are better known by their stage names Mdolisto and Pu-Man respectively. They are based in Inchanga, a small village outside eThekwini (KwaZulu) and their group was formed in 2008 after the two artists decided to link their musical talents.
With Zondi being a vocalist & songwriter and Miya a beat programmer and producer, they teamed up to create a sound that was not only unique but quite unheard of. Not wanting to forgo their traditional Maskandi roots whilst embracing their love for Trap music, the pair created a genre that seamlessly blends both styles.
For those who may want a little bit of clarity, Maskandi is a type of Zulu folk music with vernacular lyrics that are often backed by the sounds of highly pitched guitar and concertina instruments; whereas Trap is a popular Western style of hip hop that often uses what is known as 'crunk' to produce its sound.
"Being Nguni people is something that we cherish every moment. We decided to blend two styles of music together to come up with a totally new sound we call Nguni Rap", they stated.
After harnessing and perfecting this blend, the group decided to take their musical dreams to the city of Jo'burg. It was there in Jozi that they began doing real work and eventually signed under African Zone Entertainment.
Under this record label they learned how to create a greater balance between Maskandi and Trap. That skill helped them cultivate a sound that has become their trademark and earned them tons of fans during the process.
Thabo Ncane, a long standing fan of the duo believes it is their sound that sets them apart from other artists.
"Pu and Mdo [as he affectionately refers to them] are just different to what's currently out in the market. I grew up listening to Maskandi and I'm a fan of modern trap music. What they have done is taken both and wrapped it in a silver bow for me," said Ncane.
Mdolisto and Pu-Man have released a number of popular songs and remixes, including an album in 2014 and 2016. At the moment they are promoting their well-received Nguniversity EP which was released on the 1st of April under their new stable called 'Dog 4 Entertainments'.
The unrelenting group believes that this current campaign will hype and gear up their fans for the upcoming project titled Nguniverse which is due to drop very soon.
To listen to their new music, check them out on Reverb Nation, Slikouronlife, Soundcloud and Audiomack using the name: Mdolisto Pu-Man.
~ Thabisile Ngeleka