Hot on the heels of the first successful Jazzy July music series, the Market Theatre is offering music lovers another spectacular celebration of culture and heritage with the Soul Brothers live in concert. Johannesburg audiences will experience a magical music experience with the legendary Mbhaqanga award winning ensemble, during a three-day musical journey from 21 – 23 September 2018.
"This is not just any ordinary music programming. It's a selection of carefully curated music genres that will perform across all Market Theatre spaces including the iconic Kippies music venue reminiscent of the days when Jozi's audience could enjoy listening to different bands", says Zama Buthelezi, the Brand & Communications Manager for the Market Theatre Foundation.
The Soul Brothers hold an important place in the South African music and cultural landscape. During apartheid when many households depended on radio to catch up with what was going on in the world, Soul Brothers' music kept many hopes and dreams alive. The stalwarts of South Africa's music scene have recorded over 30 albums since their formation in 1974; producing gold status album after album for well over three decades.
The group was formed by bassist Zenzele "Zakes" Mchunu, drummer David Masondo and guitarist Tuza Mthethwa. It is in Johannesburg that the group was joined by keyboardist Moses Ngwenya who is affectionately known as Black Moses. Since then they have been spreading their music globally, evoking the soul of Mbhaqanga. They are known for their colourful costumes, intricate rhythms and charismatic performances on stage. Most of all they are celebrated for their uplifting songs making them one of Mzansi's most distinctive music groups.
"The heritage musical celebrations will provide an ideal atmosphere for lovers of all things African and to indulge in a platform that celebrates African vibrancy, dynamism and globalism through music", adds Zama Buthelezi.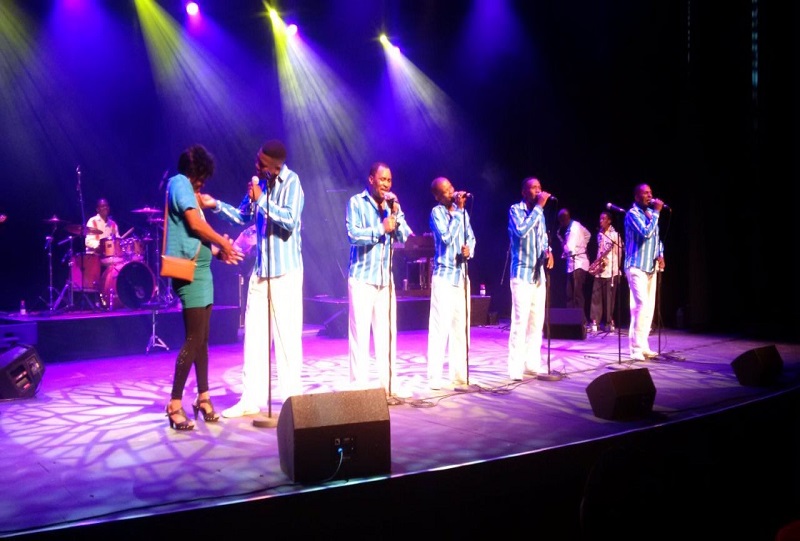 Ticket prices range from R130.00 to R150.00 per person. You may contact Anthony Ezeoke on +27 11 832 1641 for block bookings!