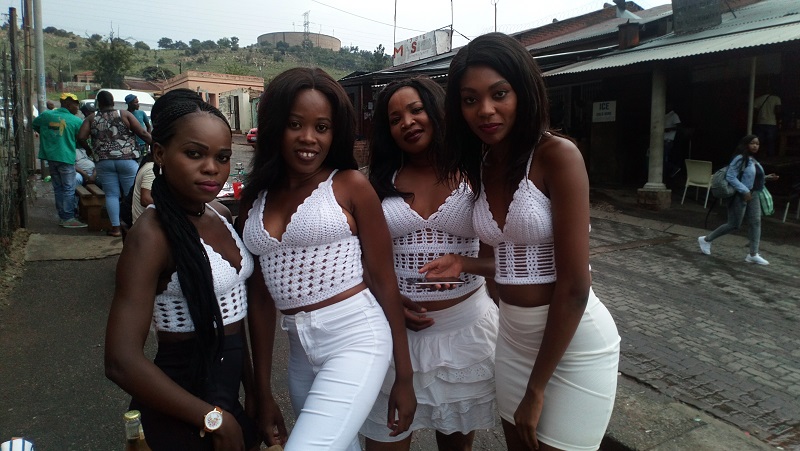 Like many young people, Shikombiso Bila was on the receiving end of the high unemployment rate in South Africa. This, after completing her degree in Information Technology (IT) at the Tshwane University of Technology (TUT) in 2013.
Resolving to change her situation, she used her crocheting skills to start a business, which she named MaxeloStyle. "I completed my degree in 2013, then did a learnership in travel. After that I did two internships in IT but never got a permanent job. My parents always encouraged us to be educated so that we can secure better jobs and end poverty at home but when I couldn't find a permanent job I started MaxeloStyle," said Bila.
"It started as a way to get my mind off things, as I was going through a rough time".
Having always had a knack for fashion, Bila says that she started crocheting as a recreational activity. Upon exposing more and more of her work to the public, and getting favourable responses, she decided to make her skills work for her.
"They (people) love hand-made things, so I turned it into a business. The name MaxeloStyle was inspired by my son. His name is Maxelo. I am doing everything for him and his future," she said.
Social Media has been instrumental in the marketing phase of Bila's business as she gets most of her orders on Facebook, Twitter and Instagram. "I can say 80% of my orders I get them from social media," she added. Like any other business, running MaxeloStyle has its own difficulties. One of the many challenges Bila has had to face, is processing her many orders in time. She says it can take the whole day to produce just one item, but admits that she is getting better with time.
An even greater challenge for Bila is that there are customers who refuse to pay. "Some people would order and I would spend hours making something then when it was time to deliver, some would no longer be interested. Others would want something but they complain about my prices, not understanding the hard work put in to make a single item. People expect you to be cheaper for something they would pay much for if it was sold by a white person," she explained.
Bila, being a headstrong young woman, does not allow influences from outside to put pressure on her or take advantage of her business. "I get a lot of people advising me, which I appreciate but they tend to put more pressure and expect me to do many things at once. But I try hard to find my balance. I figured the only way to make it is to be disciplined, to create working hours for myself and manage my time," said Bila.
Crediting DJ Sbu as her inspiration, she urges other young women to start their businesses regardless of their current circumstances.
"I would say start with what you have, where you are. I run my business from my bedroom and I started with just R50 so let's put behind this excuse of saying I can't start my business because I don't have capital. There are things like NYDA that can help us, and I think it's time we stop complaining about unemployment and do something for ourselves, create jobs, be our own CEOs. We have so much potential. We just need to support each other," Bila concluded.
For enquires and orders only:
Twitter: @Shikombiso4
WhatsApp: +27 72 111 0769
#maxelostyle pic.twitter.com/zgqTd7dBrl

— Maxelostyle (@Shikombiso4) August 2, 2018
— Thabisile Ngeleka