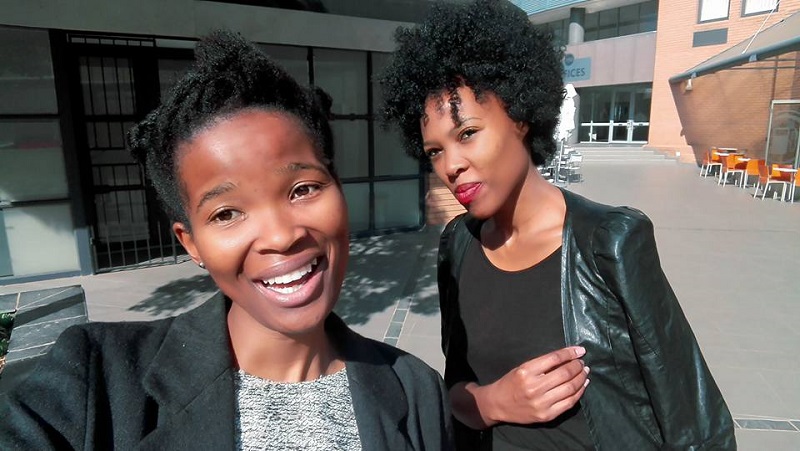 More and more South African women are choosing to go back to their roots by rocking their afros. Some are even going as far as doing the 'big chop' in order to regrow their hair naturally, without relaxing it. Khethiwe 'Makhethi' Phakathi (32), co-founder of Ngemvelo Afro Only Specialist Salon hopes that this phenomenon is not a passing trend.
The term Ngemvelo is isiZulu for "by nature" and just as its name suggests, the salon is renowned for its 'No Comb', 'No Blow Dryer' afro-loving process and also its 100% Mother Earth products. Although this unisex salon strictly caters for natural hair, it also provides a 'Transition Comfort' service for those wanting to change from chemically treated hair to natural hair.
The idea to launch the salon in August 2016 came after Phakathi shared her vision to co-own a hair business with her friend of 17 years, Mamsie Namane.
"I had spent too many years learning how to manage and love my hair, no Google or YouTube involved, just my fingers and a desire to have my hair flourish. In July I told my best friend about the business idea and she said, 'let's do this!," said Phakathi.
Ngemvelo provides scalp and hair inspections, education about natural hair, hair treatments and also hair products which are sold across the country. It aims to show black people that natural hair doesn't need to be chemically processed in order for it to look and feel gorgeous.
"While I was still in school, many times I would try go natural and my parents wouldn't approve. They would make me use chemicals to make my hair 'neater and easier' to manage," she added.
Phakathi has been natural for 14 years and decided to dump the comb and hair dryer six years ago. It was only after matric that she learnt through trial and error, that she can have beautiful hair without using a hairdryer – which often damages the hair strands. Today, Phakathi and Namane look great while rocking their natural hair.
Asked to share some tips on how to keep hair gorgeous and healthy for longer, Phakathi said that one of the many ways is to reduce breakage by keeping moisture locked into the hair. A great idea to do this is to always wear a satin cap under a doek (head wrap) either when going to bed or leaving the house. The satin helps keep hair moisturised by preventing the material of the doek or pillow from absorbing all the moisture; thus reducing dryness. Phakathi also stressed the importance of washing hair as often as possible, as hygiene contributes to its overall health.
Ngemvelo Afro Only Specialist Salon has branches in Vosloorus and Katlehong, Johannesburg. Call +27 71 448 2332 / +27 73 809 5944 or visit their Facebook page 'Ngemvelo Afro Only Specialist Salon' for more info.
— Thabile Shange