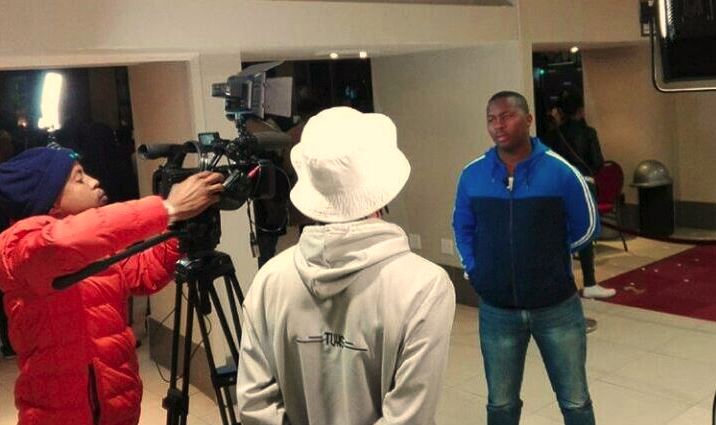 It is survival of the fittest in the video production industry as more and more young entrepreneurs are branching into the videography world. The rise of small production companies has caused a demand for skillful producers and directors, as well as lots of healthy competition.
Using his experience, and with opportunities opening up for black businesspersons, owner of GABHISA TV, Gabhisa Khuluse says he aims to secure the services of skilled personnel. With this plan in action, the goal is to lift the company to greater heights and make its vision of becoming a worldwide brand reachable.
"Our aim is to become an international company and with skilled and professional employees, our company's vision is achievable and more numbers of employees who know the job means the quality we aim to provide our clients with is possible," said Khuluse.
The company, which is named after its founder, is a Multimedia & Communications Services business that specialises in Television & Video Productions; Photography; Special Projects Management; Concepts & Proposal Development.
Khuluse holds a National Diploma in Journalism and 13 years of experience in the television industry. He joined Dynamic Vision Productions in 2005 where he received proper training and mentorship from numerous industry specialists for well over 5 years. Having worked his way through the ranks of becoming proficient in both the production and technical components of television and media, Khuluse says that is what has helped structure a solid foundation for his company.
In light of this, GABHISA TV has many clients in its directory; which include the likes of eThekwini Municipality, The Durban Playhouse, Ndabase Cup and Fun Run, Vodacom Business South Africa, Indlunkulu Cancer Fight Foundation and Joyous Celebration.
Khuluse's passion for media, and his willingness to welcome new opportunities and challenges to broaden his experience, has led to the establishment of one of the most efficient ways of exploiting the new media space – A Social Media Video Marketing Concept. This entails filming, editing and uploading a 1-5min video online, all in one day. Apart from other corporate clients, the company has produced a number of these 1 minute social media marketing videos for municipalities, government departments and a number of private corporate clients.
"Via Facebook, Twitter, Instagram and YouTube, one is able to monitor the effectiveness of the video through the number of views recorded by each social media platform. The video is also easily transferable and distributed through WhatsApp or Bluetooth via the use of a mobile phone, a tablet, a laptop and a desktop computer," he explained.
As an experienced small business owner in the production world, Khuluse's advice to the youth who have taken much interest in joining the media industry and production department, is to work tirelessly in sharpening their skills.
"Some Colleges aren't giving quality education to the youth and they are not doing enough to teach and prepare the youth to be ready for the industry after completing their studies. I advise the youth take it upon themselves to do more teaching and learning themselves," Khuluse added.
To see more of their work, visit these social media accounts below and contact them via email: gabhisatv@gmail.com or call: +27 84 922 9050