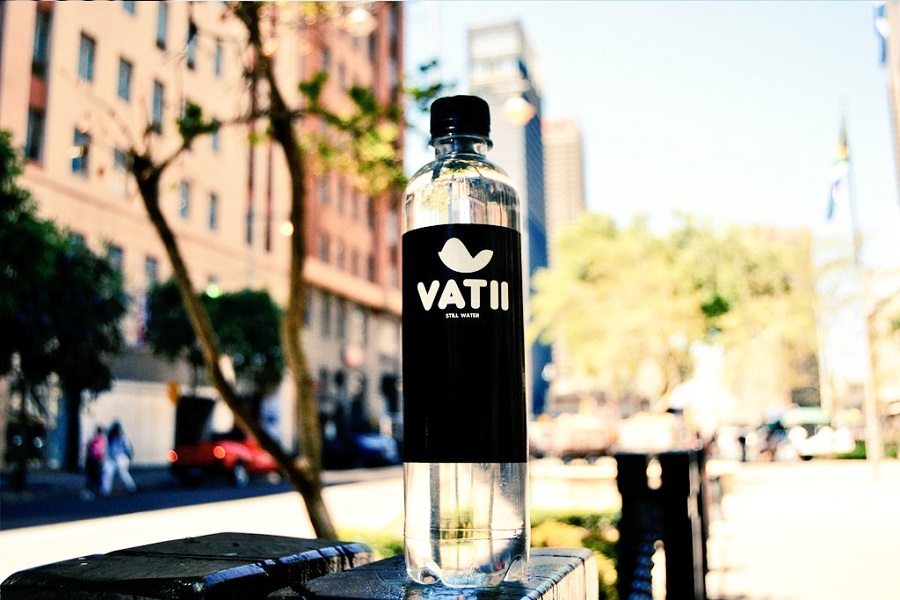 It is refreshing how more and more black youth are celebrating and supporting black-owned businesses. Not only does the support contribute to the growth of the business or brand, but it also impacts the country's economy in a positive way.
One individual who is determined to contribute to the economy, through entrepreneurship, is 25 year old Ziyanda Malaza. Originally from a small town in Mpumalanga called Bethal, Malaza moved to Johannesburg to further his studies (and later find employment) but ended up establishing a bottled water company called VATII. The word "vatii" is a South African colloquial term for water.
"I have been an entrepreneur for as long I can remember. I get it from my grandad whom I'm named after. He opened the first supermarket in Morgenzon, a town close to Bethal where my family later moved to," said Malaza.
The idea for this young innovator to start his very own refreshment company had stuck with him for years. The only setback was determining the type of product along with a unique name. Since producing bottled still water has always been at the back of his mind, he finally saw the concept through.
Upon looking for different options for the packaging, the young entrepreneur came across the current VATII bottle; which he describes as 'slim, sexy, portable and comfortable in the hand. Because he was riding solo at the time (prior to teaming up with his cousin, Thambo Nkosi) Malaza then turned to social media for feedback.
"The response I got was good and people were very curious about the brand. I'm a graphic designer so designing the packaging for myself was very easy. I knew exactly what works and I like simplistic designs, hence the simple black and white packaging" he explained.
Ever since the launch of the VATII product, the brand has grown immensely to the point where his company now supplies to restaurants, clubs, bars, and hotels.
"I've always been into business and I have had a number of T-shirt brands and a graphic design service business but I have always wanted to have a business that had a product everyone needs and would like, so water was the perfect choice," Malaza said.
look out for the VATII RADIO TOUR this week #vatii #radio #tour #live #VATIIISLIFE pic.twitter.com/7yaS6fxsPU

— VATII ? (@VATII_) October 23, 2017
In the beginning, a major challenge for the VATII Company was finding a partner that would produce the specific Vatii bottle. Although there are other challenges along the way, major success has come as a result of Twitter, where people like Mmusi Maimane and Julius Malema have shared Malaza's tweet by means of a retweet. This has in turn given the brand major exposure and a larger clientele.
In light of this steady growth, Malaza also shared with us that a long-term goal is to build a company that will one day be as huge and successful as the Coca-Cola Company.
"As an entrepreneur and a small business owner, the trick is to not try to compete but try make my brand and product the best on the market. I know with all the hype VATII has generated, I have caught the eye of big corporates and they're watching and waiting for me to stumble. My job is to make sure that doesn't happen very often" he added.
To get in touch with Ziyanda, email: vatiicompany@gmail.com or call Contact: 084 836 0193.