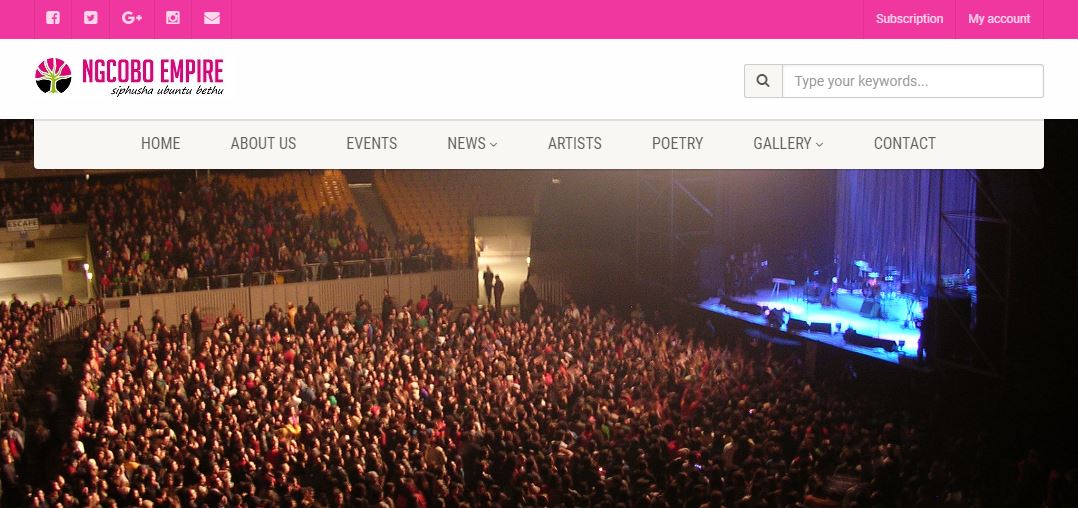 In a bid to start exporting some of our most coveted content to the international community, we have decided to launch an exclusive subscription service that will cater for our loyal members only!
To register as an online member of the Ngcobo Empire brand, visit the home page of our website and at the very top you will see a mini menu that contains 3 options. Click on the first one that reads 'Subscription' and that will take you to this page > https://ngcoboempire.co.za/exclusive-content/ where you can go ahead and complete your subscription process.
Since we've launched this subscription service, there's already been a considerable number of our website visitors who are sending us messages – asking why we introduced this business component to the NE system. Well, the answer is quite basic and straightforward.
As a newly established, artistic multimedia brand that is very unique in the way it conducts its online business, there is a paramount need for us to be self-sufficient, expand our organisation, contribute to the country's GDP, and be consistent in keeping the African story authentic and uncontaminated by ulterior forces.
"Do note that our membership is renewable on a monthly cycle and NOT all of our content will be locked for subscription. It will be selective and of course, exclusive." 
To put it in general terms, the same way that people buy Music Albums, EP's or Singles, Magazines, Books and Newspapers to read them, we are selling some of our content to the ever-growing international readership with the aim of generating a steady income for our business. This, in turn, shall enable us to cover our day to day and monthly expenses that are necessary to keep the NE brand afloat.
Maintaining a distinct and dynamic brand of this nature does not come cheap at all. Our News department has reporters and an editorial team that is dedicated to making sure that we deliver quality stories. Our group of Creatives is made up of Photographers, Writers and Graphic Designers who produce the best content throughout.
Protecting our world class website and upgrading the technological equipment that we use everyday is very costly. We all know how important it is to stay ahead of the game when it comes to connectivity and productivity.
Transporting our magnificent group of staff members, brand ambassadors and artists to various events every week, also requires us to have a healthy flexible budget. The administrative demand for all of these business operations is immense – to say the least.
Above everything else though, we value (very highly) the craft & intellectual property that is published by our team on this digital platform, the NE website. We believe that our Artists and content producers should be able to make a comfortable living out of their talents and skills.