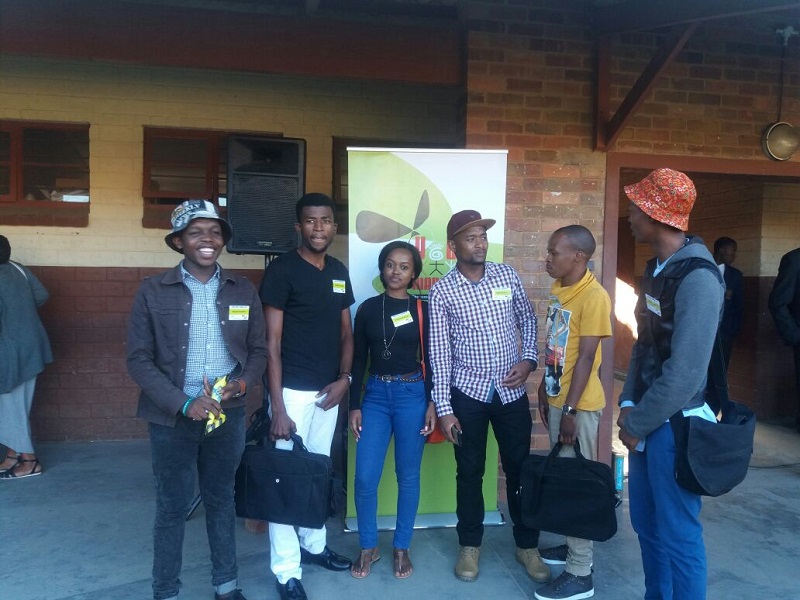 Youth Alive is one of the fastest growing organisations in Richards Bay, KZN and its main aim is tackling socio-economic issues that the South African community is facing.
24 year old Prince Majola, who has risen from the storms of losing both parents at the age of ten, started the Youth Alive foundation in March 2016 because of his desire to help those living in poverty.
"This organisation is about refraining the people from losing hope and make them reach their full potential by supporting them psychologically and economically, because success starts in the mind and is rewarded with riches," Majola said.
The NPO offers services in motivation, mentoring, career guidance, free online bursary applications and job applications. Recently, a feeding scheme has been introduced to try and combat hunger and crime, due to the fact that many children who head homes often end up resorting to crime in order to become breadwinners.
As Youth Alive currently does not have sponsorship, a major challenge is inadequate equipment such as computers, printers and stationery. The team has always been responsible for any financial contributions in this organisation.
"Another challenge we facing is we do not have a work station specifically for Youth Alive, you find that I end up having tons of people's papers in my house," Majola added.
Since the inception of the organisation, many people often confuse it for a hiring company or an agency, but Majola highlighted that they serve as a bridge between those who have a hard time making online applications and the employers who expect an impressive CV and interview.
"We are always shocked by what some people write in their CVs, so we coach a person as well on vital things they should include. We need to see more young people being successful at an early age because we take part to mentor and teach them financial education as well," said Majola.
The goal for Youth Alive is to leave a mark by representing the African continent and reviving the Spirit of Ubuntu. Majola urges anyone who is volunteer driven and has a heart for giving to contribute to the organisation.
"People can get with me and the team and we all participate in making a world a safer place because you don't need to have a lot in order to give or lend a helping hand," he said.
In their bid to tackle economic challenges in the community, Youth Alive also welcomes donations in the form of money or portable items. Contact Prince Majola on +27 81 492 6708.  Alternatively, you may contact Hloniphani Dlamini on +27 61 4111 555. For more info, email: youthaliveapplications@gmail.com 
Twitter: @IamHardbone
Facebook: Philanthropist Jolah