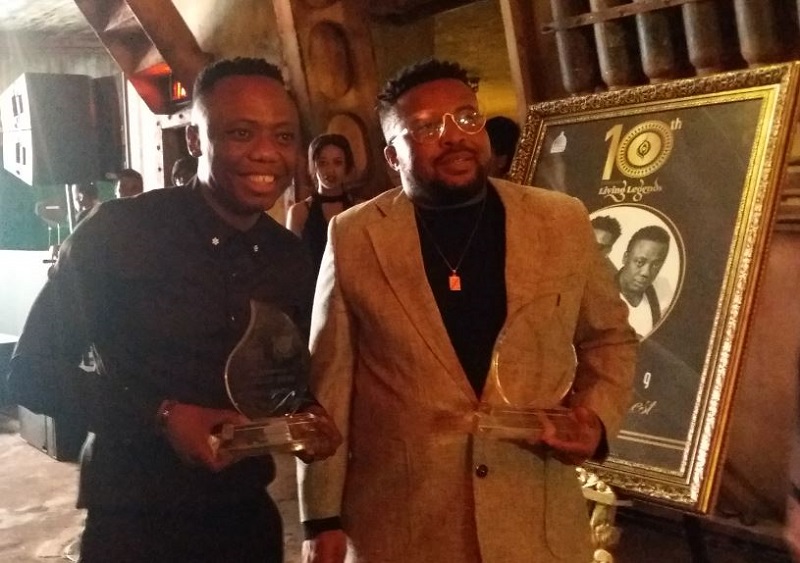 In a celebration of the 10th Living Legends Awards by the eThekwini Municipality, Durban's Finest received a special recognition award for their valuable role and contribution towards the city's tourism and job creation drive.
The ceremony, held at the uShaka Marine World Aquarium, appreciated the selfless efforts of the Durban-based duo, Mthokozisi "DJ Tira" Khathi and Mbuso "DJ Sox" Sokhela, who have taken the KwaZulu-Natal entertainment culture and industry to unprecedented heights.
In his welcoming remarks, Head of eThekwini Municipality's Parks, Recreation and Culture Unity, Thembinkosi Ngcobo, described the pair as pioneers who have contributed immensely to the city and the youth movement.
"They inspire the youth and they are setting a great example of a good role model," he said.
The two deejays (who are also entrepreneurs) joined a long list of recipients who include Roland Mqwebu; Judge Pius Langa; Professor Mlungisi Ngubane; Sugar Ray Xulu; Busi Mhlongo; Ruth Cele and many more.
DJ Sox said the most important thing to him is that after all the fights between DJ Tira and himself, they have managed to reconcile and work successfully together again.
"There's been a lot of fights between me and Tira in the past, but we've found a way to work with each other again as Durban's Finest. We are truly grateful for the municipality to recognise the work we've been doing," said Sox.
He also added that they appreciate the unwavering support from their fans over the past years. As Sox was not alone, we got a chance to speak to his wife Gloria, who also expressed her gratitude for the appreciation of her husband and his colleague by the municipality.
"We would like to thank the municipality for the awards. I will continue to support my husband in growing the brand of Durban," she said.
Among the dignitaries who graced the ceremony with their presence were: the 2011 eThekwini Living Legend recipient Ukhozi FM's Dudu Khoza, ANC spokesperson Zizi Kodwa and Pastor Vusi Dube of Ethekwini Community Church (ECC).
One of thee most successful deejays to come under the umbrella of Afrotainment,  Sindisiwe "DJ C'ndo" Zungu, told us that she's grateful her career was given birth to by the likes of Tira and Sox.
"I am who I am today because they opened up opportunities for people like me to shine and I am really thankful for that. All I wish for them is the best and great success to continue inspiring others," C'ndo said.
With comedian Simphiwe Shembe as the host, the audience laughed their lungs out and were also serenaded and entertained by performances from Duncan, L'vovo, Zakes Bantwini, Joocy and many others.
For some artists, the event was a platform to introduce their new singles and Zakes Bantwini urged government officials to continue supporting local artists in their grind.
"With just the Fact Durban Rocks event, over and above 200 young people get to have a chance to be employed only for that night. Therefore, that means people like Tira and Sox do not only add value to the city but they also create job opportunities for artists and also for the general youth of Durban," said Bantwini.
Related Article: https://ngcoboempire.co.za/2017/10/29/ethekwini-municipality-honours-another-living-legend/