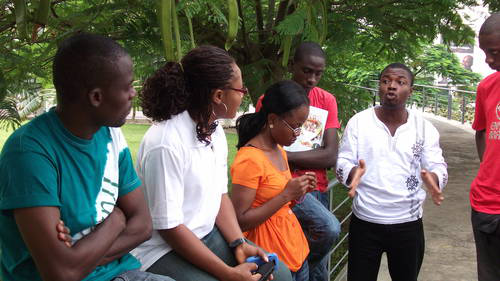 The African Youth Think Tank is a master card organization working towards eradicating youth poverty and unemployment.
Although the organization is still in its foundation phase and is not yet fully operational, as it is currently in need of volunteers, its founding documents were put together at the beginning of February this year, after the original idea was conceptualised back in 2013.
According to William Mutero, the founder of AYTT, the aim of this organization is to fight youth poverty and unemployment by giving the youth an opportunity to be in the forefront of the battle.
Since there are many contributing factors to these issues, it is imperative for AYTT to be a research entrepreneurial incubator and a business knowledge hub based institute, so as to tackle problems from multiple angles.
The organization has four main activities that it engages in. The first one is to design and develop research projects on issues affecting the youth. "Economic, social and academic development with the purpose of finding ways that can help the youth generate income and create jobs" William adds.
The second activity is incubation of youth with business ideas so as to help them turn their ideas into reality. Thirdly, provision of information and a knowledge centre on business, entrepreneurship and youth development issues; as well as the fourth and last main activity, which is venturing into social business enterprising as a means of contributing to the reduction of youth poverty and unemployment.
Our vision is simply to develop a wealthy African youth, by researching ways to make it easy for youth to turn their entrepreneurial passion and ideas into viable economic opportunities through the provision of support, training skills development, development of partnership and innovative localized solution models for communities, one community at a time.
AYTT currently does not have offices and mostly operates from home and online through social media platforms. On these platforms, the organization creates awareness, has discussions and formulates ideas. Their biggest aspiration is to have a foot print across the African continent.
William explained that it is hard to say the organization has been a success, for now, as they have just started and are still working at marketing their mission to the youth and all stakeholders that need to be involved in the fight against poverty.
"If anyone is interested in joining the organization it's simple, you just need to be a young ambitious African, motivated enough to see your dreams and passion realized in your life time" William concluded.
For more information, follow AYTT on twitter or send William an email on: williammmcanderson@outlook.com