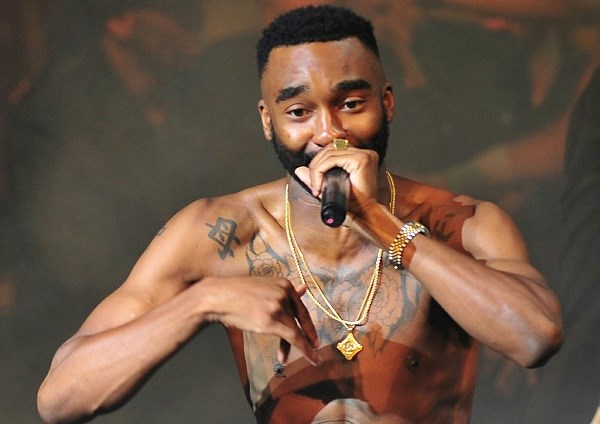 The much anticipated Durban Picnic Day is around the corner and this year's lineup of Artists promises nothing but full on excitement, with the country's top performers set to dazzle the expected large number of people who will be attending.
While this year's lineup is full of crowd favourites and artists who are at the peak of their game right now, there appears to be a section of locals who strongly feel that no justice was done when it comes to the representation of Durban based talent in this event. Many of those people who are criticizing the lack of local artists' participation took to the twitter streets to voice their dissatisfaction.
#Johannesburg day line up had 80 to 90 % johannesburg artist/djs

And Durban picnic day has like 20/15 % durban artist/djs cc @Dogg_Dbn

— Club /Mobile /Radio (@NAG_ZA) April 5, 2017
The main issue at hand appears to be the claim that event organisers are not doing enough to contribute towards the development of artists who are based in Durban. Instead, all the money and exposure is given to Jo'burg artists who are already well established and flourishing in their respective careers. So basically, the underlying question here is: are organisers morally obliged to uplift homegrown talent in events of this magnitude?
This defeats the FUCK outta me!!!@dbntourism Why are y'all putting money in the pockets of JHB artists?? WHY?? https://t.co/RbmH64SsxY

— MAVERICK MALI (@Maverick_Mali) April 5, 2017
Speaking to one of Durban's most prominent events promoters, who wished to remain anonymous, he attributed this perceived problem to short sightedness and disregard of the music industry, profit driven motives, as well as a systematic manipulation of government resources. "Ama companies afana neEast Coast Radio awanendaba nezinto eziningi. Afuna ukwenza imali nje qha! Okuxaka kakhulu ukuthi they don't even play the music of the artists which they booked for this event, on their radio station. That tells you very clearly ukuthi babasebenzisela ukuheha ama sponsor nabantu nje kuphela kanye nokudla kahle imali yakaMasipala", he said.
N its all cool coz all the DBN artists are scared to speak out? https://t.co/uKGBWOciGx

— TropicalReign??️? (@palmtree_za) April 5, 2017
This DBN Picnic Day has been marred by a lot of controversy before when a teenager was stabbed to death after an altercation broke out between two groups of youths during the event. SAPS reported that these groups were allegedly insulting each other when one of the teenagers stabbed the victim in the chest. After stabbing the victim, the suspect then dropped the knife and fled whilst his friends allegedly kicked the deceased.
Durban artists are really unhappy about the Durban Picnic Day line-up. I can't blame them at all though.

— Kyrie Escobar (@Nduey_Escobar) April 5, 2017
If there's a Joburg day, I can bet only Aewon and Nasty getting booked from dbn.

— The Waveman (@caseywaves) April 5, 2017
#durbanpicnicday not to be missed! Tickets available at @Computicket pic.twitter.com/KsmVoOkYHY

— Durban picnic Day (@dbnpicnicday) April 3, 2017