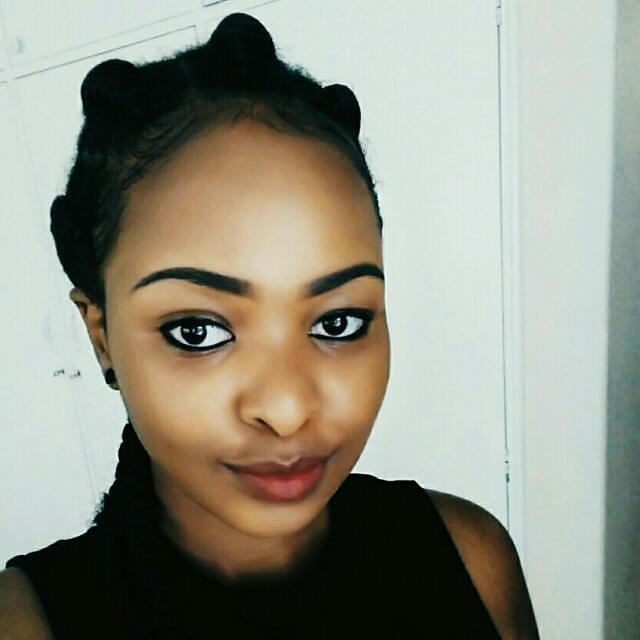 Mixing school duties with other business obligations has never been an easy task for anyone, let alone for a person that is 20 years old and doing a full-time B.Soc.Sci degree in Industrial Psychology & Management.
Such a commitment requires one to have a focused mind, know what it is you want in life and where you want to be in future.
Minenhle Hlongwa, a student at the University of KwaZulu-Natal, is facing similar challenges that come with running your own business and pursuing an academic qualification simultaneously. She absolutely loves and enjoys doing nails. Having developed this habit since High School, she describes herself as a friendly outgoing, fun but strict lady at the same time. She also views herself as a strong and happy person who enjoys helping people and making others feel good about themselves – goal oriented, self-motivated and open minded.
Her aspirations are to one day work as a psychologist or in any field that would allow her to be with people. Perhaps that could be the reason why she's keeping her eyes firmly in the beauty industry.
I love, love, love things that has to do with beauty. I believe that a woman should love herself, take care of herself and always look her best. I feel like that just brings out one's confidence and that can be achieved by simple things like having beautiful nails, you know.
From what she tells us, Ms Hlongwa has always had painted nails in school even though it wasn't allowed. She usually used nude colours so that they wouldn't pop out and get her into trouble. On a number of occasions she would still get caught but that didn't stop her from doing what she loved the most.
We trust you won't get the wrong idea from this about Minenhle's character. At school she was a very respectful and smart pupil who was hardly ever mischievous. Inkinga yakhe nje ukuthi she just couldn't stop doing her 'exquisite' nails.
"When I got to Varsity I was like Ooh ngibonwa yini, Hahahaaa! A chance to always have any colour I wanted on my nails, whatever shape or length I wanted! Besides, looking good (hair, outfit, nails, makeup) always makes me feel good and confident about myself. Then as time went on I realised how students always had their nails done, people on social media always have their nails on "fleek". I saw a business opportunity; a way to make some extra pocket money doing what I love and enjoy. I did some research first and after that I decided to start M&M Nails. Thus far, I've learnt a lot and I keep falling in love with this artistic trade of mine", she says.
Her M&M Nails business offers services like manis, pedis, acrylic overlays and extensions, gel overlays and extensions, nail art and other nail treatments at affordable but equally competitive prices.
What makes this business stand out from the rest is that it deals only will house calls or call-outs. Basically a client would book an appointment for a time suitable to them, and then she comes and delivers her Nails' services in the comfort of your own home or environment. This strategy has worked well for Minenhle because most people don't really have time in between their busy schedules. Some would book for an appointment at their workplaces and get their nails done even during lunch breaks. That's how convenient her business is for her clients.
I also do bridal parties, groups of friends and stuff like that. I work in and around the Durban area and sometimes in the South Coast Scottburgh, Umkomaas. 
The way in which we use words is so important!

— IG: hlongwaminenhle (@HlongwaMinenhle) March 19, 2017
As far as her future plans are concerned, Minenhle would love to open a nail bar, hire professional staff and go on to opening branches in different regions around the country and include other beauty stuff like hair and makeup because that is also a big part of what she's passionate about. The chances of this young business lady achieving that goal are realistic enough, judging by the fact that she always thrives to guard her good reputation and keep her clients happy by providing the best service possible.
On the bigger picture, Minenhle regards the Nail Salon industry as a steady platform that provides a constant and consistent revenue stream as it keeps on growing. "I see it going far up. I mean there's so much we can still do. Most people just see this industry as indawo yokudlala nje but it is actually way more than that. It is also about taking care of one's self and their health. For example, having a healthy skin and healthy nails… Those things are quite important to one's overall health."