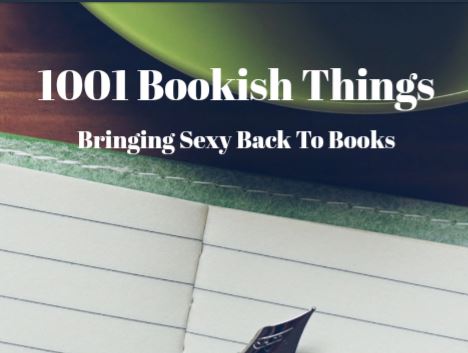 With so many new forms of leisure and relaxation being available to people, reading and writing still remains on top of the list. There are many books being published everywhere, every year. Writers are also going online, opening blogs and pursuing their passion of expressing their thoughts or feelings.
To understand more about this phenomenon we recently caught up with two sisters who are very serious about reading books and blogging. Phumzile and Babongile are two slightly off-centre, upbeat, visionary Zulu girls. The older one is Phumzile Zulu and the younger one is Babongile Zulu. Together they are the co-writers of 1001 Bookish Things.
Phumzile is 33, holds a Degree in Public Relations, has a four-year-old daughter, Naledi, and is ready to make 2017 her greatest year ever. Babongile is 28, holds a Degree in Journalism & Media Studies as well as Honours in English Language & Linguistics. Together they are sisters in blood and sisters in reading.
Instead of getting disproportionate Barbie dolls as presents, our Dad would buy us books or take us to the library to check new books out. The older we got the more we'd discuss books with him and we pretty much haven't looked back since. If all the books in all the world were to disappear, we'd crumble in on ourselves and say, 'goodbye, cruel world'. Not even exaggerating.
Choosing the name of their blog was not an easy decision, they say. It was between '1001 Bookish Things', 'Bookish Much', 'Bookish Things' and 'Bookish Treasures'. Babongile's former colleagues helped with the voting process and it was so much fun! In the end it had to be '1001 Bookish Things' and so their blog was born.
The two sisters began by doing low-key research into book clubs in the Pietermaritzburg/Durban area and didn't really come up with anything tangible. This is when they decided to take the bookish conversation online and share their thoughts with the bookish community – which proved to be a great move because it then took the conversation nationally and even internationally.
They say that the idea was to start a simple blog where they would read and review books. They never in a million years considered that there'd be a craft involved and making sure they stay relevant in the space they are playing in.
"But now that we're here and we're blogging, we do realise that we have a responsibility to our blog subscribers to keep them entertained and well-informed about the books we read and really be a voice that encourages more and more reading."
Their hopes for the creative writing industry is to rope in and collaborate with more black writers; the young and old, the voiceless, in a space where Mainstream Media is forever crowded with Eurocentric views and opinions.
In essence these Zulu sisters are determined to stand on a soapbox and push through everything and say hey, we're here, listen!!!